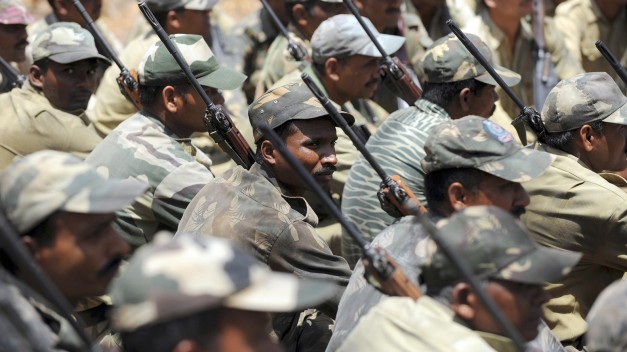 ---
KANKER: A huge explosion and men locked in mock combat on a sun-baked hillside are signs of the Indian government's toughening resolve to crush a raging Maoist insurgency.

"Fight guerrillas like a guerrilla," screams Basant Ponwar, director of the Counter Terrorism and Jungle Warfare College, which has sent 12,500 commandos into battle against the Maoists since 2005. The rebels, who are active across east and central India, massacred 76 policemen in the Kanker district of Chhattisgarh state on April 6 – their deadliest strike since the insurgency emerged in 1967.

The carnage, which followed an attack in February when Maoists shot 24 policemen in West Bengal state, may prove a watershed in the government's long and fruitless anti-insurgency campaign. "State governments and Indian security agencies who suffered at the hands of the Maoists are now sending their men and women to my college to learn to survive – and to kill," said Ponwar, a former infantry commander. Ponwar's facility in Kanker, 150 kilometres from Raipur, trains both police officers and paramilitary troops, and the national government plans to set up 20 more such units as it tries to end the insurgency.

"These men are training to take on the Maoists who are active in about 230 of India's 605 districts," Ponwar said in the 300-acre complex. "We run a tight ship. Overweight boys who come here are soon knocked into shape." India last year launched an offensive, dubbed Operation Green Hunt, in which 58,000 federal paramilitary forces backed by local police are trying to flush out the left-wing rebels. The Maoists are a loose coalition of about 20,000 insurgents and little is known of their leadership structure, experts say, but the government considers them to be biggest home-grown security threat to the country.

Published in the Express Tribune, May 14th, 2010.