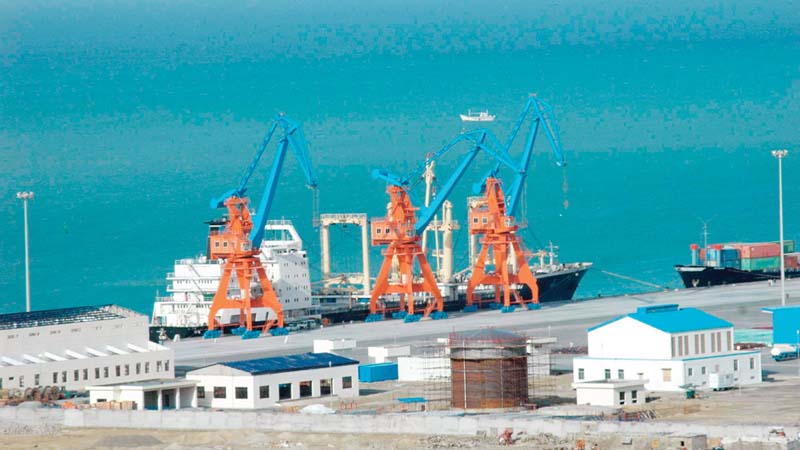 ---
QUETTA: Frontier Corps Balochistan stands ready to foil any nefarious designs on the China-Pakistan Economic Corridor (CPEC), the chief of the paramilitary force has said.

"We are fully prepared to foil enemies' nefarious designs to sabotage CPEC through terrorism and controversies as the civil-military set-up is working hand in hand for the country's development," Inspector General FC Balochistan Maj Gen Nadeem Ahmed Anjum told The Express Tribune.

"FC Balochistan has been playing a pivotal role in the fight against terrorism. Its officials and soldiers have rendered great sacrifices in the line of duty to counter ulterior designs of enemies such as India and Israel ," he said, adding that due to the force's efforts to enhance the lives of the Baloch people, those who had been exploited by Pakistan's enemies have started to surrender and return to the national mainstream.

China rubbishes claims of 'wrongdoing' in CPEC

Maj Gen Nadeem said his force is conducting operations in Balochistan in order to save the province's residents from the ill-intentions of Pakistan's enemies. He said the FC is conducting operations against those who attack railway lines, power stations and school vans.

He said the FC is serving the people of Balochistan in a multitude of ways.  "FC-run institutions in Balochistan are providing education to thousands of children in the province. We are also running a huge network of medical facilities across Balochistan," the IGFC said.

He stressed that the youth of Balochistan is the province's future. "It is imperative to raise their potential to the optimal level so that they can shoulder the onerous responsibilities that await them."

"It is important to make the youth of this great province partners in peace and prosperity. FC efforts aim to bridge the gap between the state and youth including small discontented segments, lured by vague slogans and elusive dreams," the IGFC added.

Maj Gen Nadeem pointed out that 250 Baloch cadets were among the 2,200 being trained at the Pakistan Military Academy PMA. He said these young officers would a play vital role in ensuring peace and prosperity in Pakistan.

The IGFC paid tribute to paramilitary officers and troopers to sacrificed their lives to restore law and order in Balochistan.