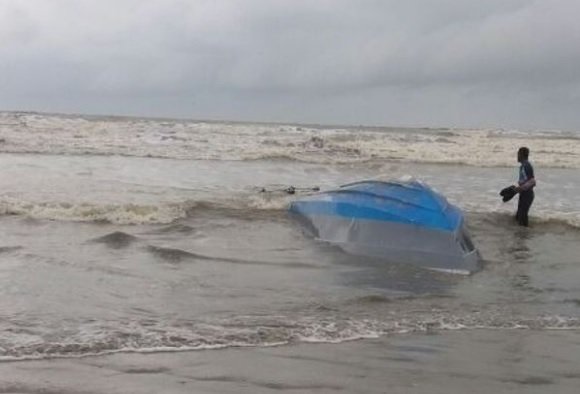 ---
KUALA LAMPUR: The confirmed death toll rose to 16 on Wednesday after a boat overloaded with illegal Indonesian immigrants sank off Malaysia, and more than 20 are still believed missing.

Ten bodies were recovered on Monday, four on Tuesday and two on Wednesday, a Malaysian Maritime Enforcement Agency spokesperson told AFP. Some of the bodies were washed ashore on a beach near the southeastern town of Mersing while others were recovered from the sea.

Pakistan Navy team saves crew of sinking boat  

The boat was believed to be carrying about 40 Indonesian illegal immigrants when it capsized in rough seas off Mersing. A sea search was briefly suspended Tuesday due to bad weather but has since resumed, said the spokesperson.

Two passengers were rescued and taken to hospital on Monday. Authorities are still searching the shoreline for any more survivors. The 27-foot (nine metre) boat, designed for only 15 people, was travelling from Indonesia's Batam Island to Malaysia.

India boat accident toll rises to 26, more dead feared

Indonesian illegal migrants often make the perilous journey in small rickety boats to Malaysia in search of work, mainly in construction and agriculture.

Last November a speedboat believed to be carrying illegal Indonesian migrant workers returning from Malaysia sank near Batam. More than 40 people were missing.
COMMENTS
Comments are moderated and generally will be posted if they are on-topic and not abusive.
For more information, please see our Comments FAQ