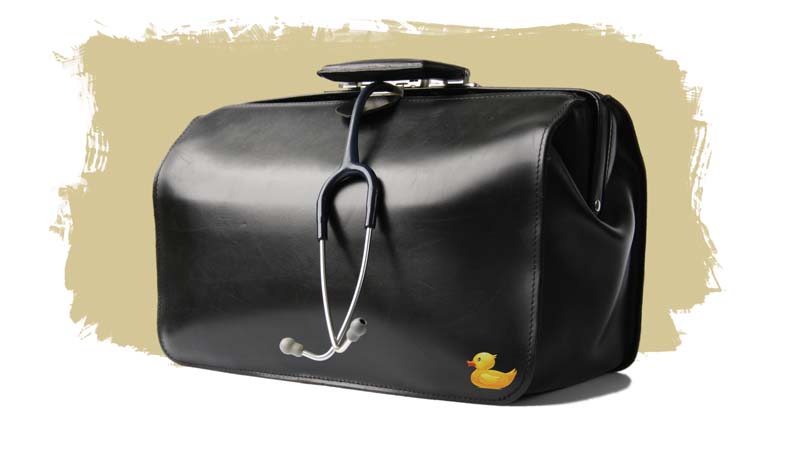 ---
RAWALPINDI: Dental quackery is resurgent in the garrison city due to the lack of affordable quality dental care at public hospitals and the apathy of the district health department, which is responsible for taking legal action against quacks. The result is that many citizens are forced to choose between an unqualified person with dubious skill levels, or a piece of string tied to a door.

While passing through the roads of Raja Bazaar, near District Headquarters Hospital, at Saddar and at Railway Road, street dentists are seated at their 'offices' – mats on the pavements with signboards offering cheap dental services. Their toolkits remind less of a dentist's office and more of a mechanic's utility belt.




The 'dentists' will have dentures and catchy messages on their signboards to attract the illiterate or poor for quick fix treatment using advanced tools such tyre irons.

Their patients can be seen sitting on the footpaths, waiting for their turns to get 'treatment' from these quack dentists. They offer different services including scaling, filling and crowning. They also offer medication for bleeding gums and toothaches, along with dental implants of dubious build quality.

Some quacks also offer dental cleaning, filling, and scaling for nominal rates. "People visit us because we provide cheap dental care. Private dentists charge exorbitant fees for basic services," said a quack sitting on Railway Road.

He added that no patient had ever complained to him about any side effects after getting treatment from him. "Health department officials often visit my stall, but they won't do anything if I offer them some cash," he said, adding that people like himself can make a reasonable living because the dental treatment in the private sector is expensive.

But the problem isn't just price.

A senior doctor at Benazir Bhutto Hospital told The Express Tribune that none of the three Rawalpindi Medical College-allied hospitals had been offering tertiary dental care. In most cases, only primary care was available in dental problems.




The doctors said that primary dental care included filling, extraction, scaling, and cleaning, while tertiary care includes oral surgery, oral trauma care, jaw cancer treatment, cosmetic dental surgery, installing artificial teeth, and treatment of out-of-shape teeth.

The doctor noted that absence of advanced dental care in public hospital encouraged quackery. He explained that middle class people and poor people could not afford private treatment and the public hospitals offered no cure. They had to turn towards the quacks for cheap treatment.

The quacks offer a cheap option, but the process is dangerous, the doctor said. He said that legal action against quacks and advanced care options in public hospitals could help improve the situation in the city.

District Health Authority Chief Executive Officer Dr Fayyaz Butt said action was always taken against quacks. He added that cases against quacks were sent to the Punjab Healthcare Commission in Lahore for further legal action.

Dr Fayyaz, who was appointed at the recently-established body around a month ago, said he had directed field staff to crack down on quackery. He assured that continuous vigilance would be maintained to eliminate them.

Published in The Express Tribune, January 23rd, 2017.
COMMENTS
Comments are moderated and generally will be posted if they are on-topic and not abusive.
For more information, please see our Comments FAQ