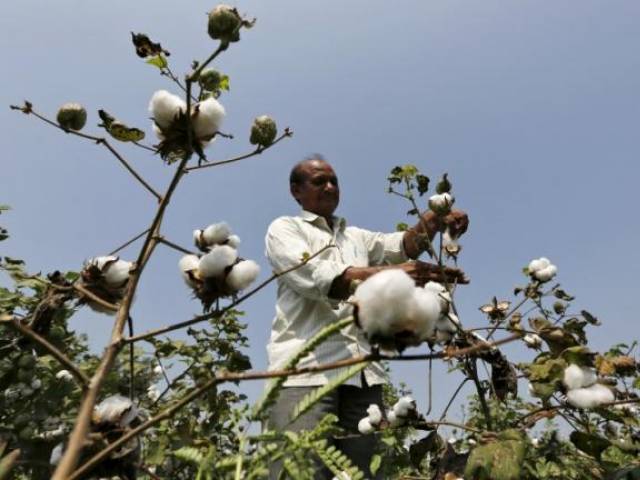 ---
PESHAWAR: Declaring their experimental crop switching strategy in Maidan a huge success, agriculture officials in Khyber Agency have announced plans to grow saffron in place of poppy in more tribal areas.

During the current financial year, the agriculture extension department encouraged farmers to cultivate saffron over a five-kanal area in 16 villages of Maidan.

Saffron, rural Spain's crisis-beating spice 

The move was aimed at discouraging farmers from cultivating poppy in the tribal areas and reviving the economy there.

A sum of Rs53.85 million was allocated by the Fata secretariat under the integrated area development programme for this project.

Despite meeting with success, farmers have warned that plant growth could be affected because of a ban on the use of synthetic fertiliser in the Fata region.

One of the most suitable climate zones for saffron is the Tirah Valley where the crop can survive in cold weather and also tolerate frost at temperatures as low as minus 10°C and short periods of snowfall.

"This will usher in an era of economic growth for the local community, besides discouraging poppy cultivation," said Shamsur Rahman, an agriculture department official of Khyber Agency.

Farm fresh: Farmers' market now serves fresh food two days a week 

"The farmers are extremely happy after the crop proved to be a success … Everyone wondered if this experiment will succeed."

The official said that after the success of the pilot project, it would be grown on a greater area. Some non-governmental organisations (NGOs) have already pledged support for the project.

Rain and snowfall is common in Maidan, Tirah Valley, necessitating the use of raised bed structures for proper draining of the crop.

Experts said that saffron plant's yield varied between two and six kilogrammes per hectare, but crop output mainly depended on climatic conditions and management practices.

Farmers and officials agreed that the restriction on the use of synthetic fertilisers in Fata could stunt the crop's growth. Last year, saffron was experimentally grown in Landi Kotal tehsil of the Khyber Agency by a private organisation at Landi Kotal in Mirdadkhel, Alamkhani and Fatmikhel localities.

Downpours continue: Winter rains revive farmers' fortunes for now 

Documents provided by the Fata secretariat show that the cost of production is very high, because of "low production, labour and cost intensive bulbs".

Seeds needed for growing a crop on a kanal of land cost nearly Rs300,000. The growing cost increased incrementally by Rs8,000 per acre which is unaffordable for most small farmers.

Growers urged the authorities concerned to support small farmers in this regard.

Published in The Express Tribune, January 22nd, 2017.
COMMENTS
Comments are moderated and generally will be posted if they are on-topic and not abusive.
For more information, please see our Comments FAQ