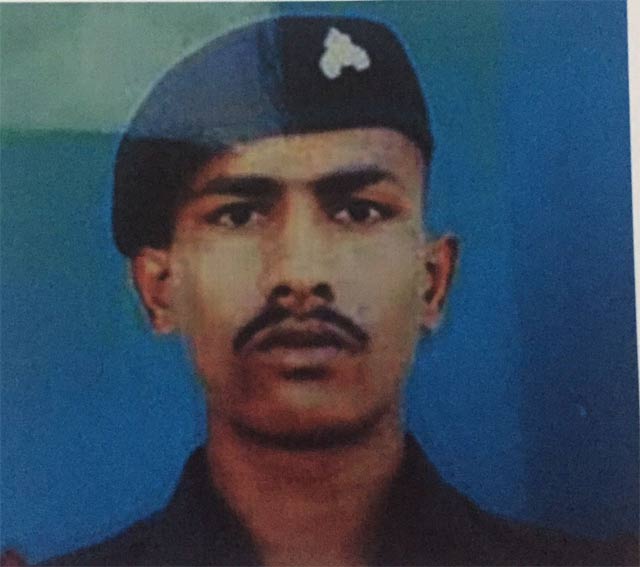 ---
An Indian soldier, Chandu Babulal Chohan, earlier said to be captured by Pakistan Army along the Line of Control (LoC) near the disputed Kashmir valley, was handed over to Indian authorities at the Wagha border on Saturday.

"Chohan, who was stationed in Indian occupied Kashmir, deserted his post at LoC due to his grievances of maltreatment against his commanders," a statement issued by the Inter-Services Public Relations (ISPR) said earlier today.

Pakistan Army denies capturing Indian soldier along LoC

"He [Indian soldier] willfully crossed LoC on 29 September 2016 and surrendered himself to Pakistan Army," the communique added.

The ISPR asserted that it is a "gesture of goodwill and in continuation of Pakistan Army's efforts to maintain peace and tranquility along the LoC and Working Boundary. Chohan has been convinced to return to his own country and will be handed over to Indian authorities at Wahga Border on humanitarian grounds".


Pak Army returning Indian sldr #Chandu Babulal Chohan to India as goodwill. He deserted to Pak on 29 Sep 16 on grievances against his comds. pic.twitter.com/YtOkh7WZE0

— DG ISPR (@OfficialDGISPR) January 21, 2017


Earlier, an Indian army official claimed, "It is confirmed one soldier from 37 Rashtriya Rifles with weapons has inadvertently crossed over to the Pakistan side of the Line of Control."

The official told Reuters that such incidents of people including civilians crossing the frontier by mistake have happened in the past from both sides and those who strayed have been returned.