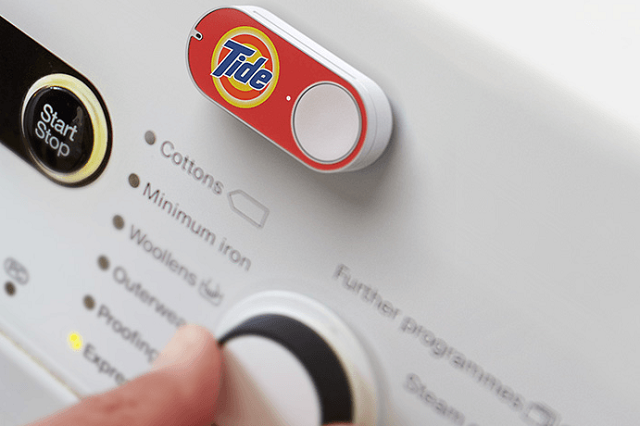 ---
Amazon.com Inc has put its popular Dash button on its website and mobile app, making it easier for shoppers to buy their favorite items such as peanut butter, detergent and paper towels.

Amazon looks to the sky to store products

The online retailer launched its thumb-sized Dash button in 2015, allowing Prime members to re-order products such as Tide detergent, Huggies diapers and Gillette products by pushing a button.

Amazon testing cashier-free retail store

Prime customers can create virtual dash button on "millions" of Prime eligible products on Amazon, the company said in a video.

The online retailer said that it was also automatically creating virtual Dash buttons for products that are frequently purchased by customers.