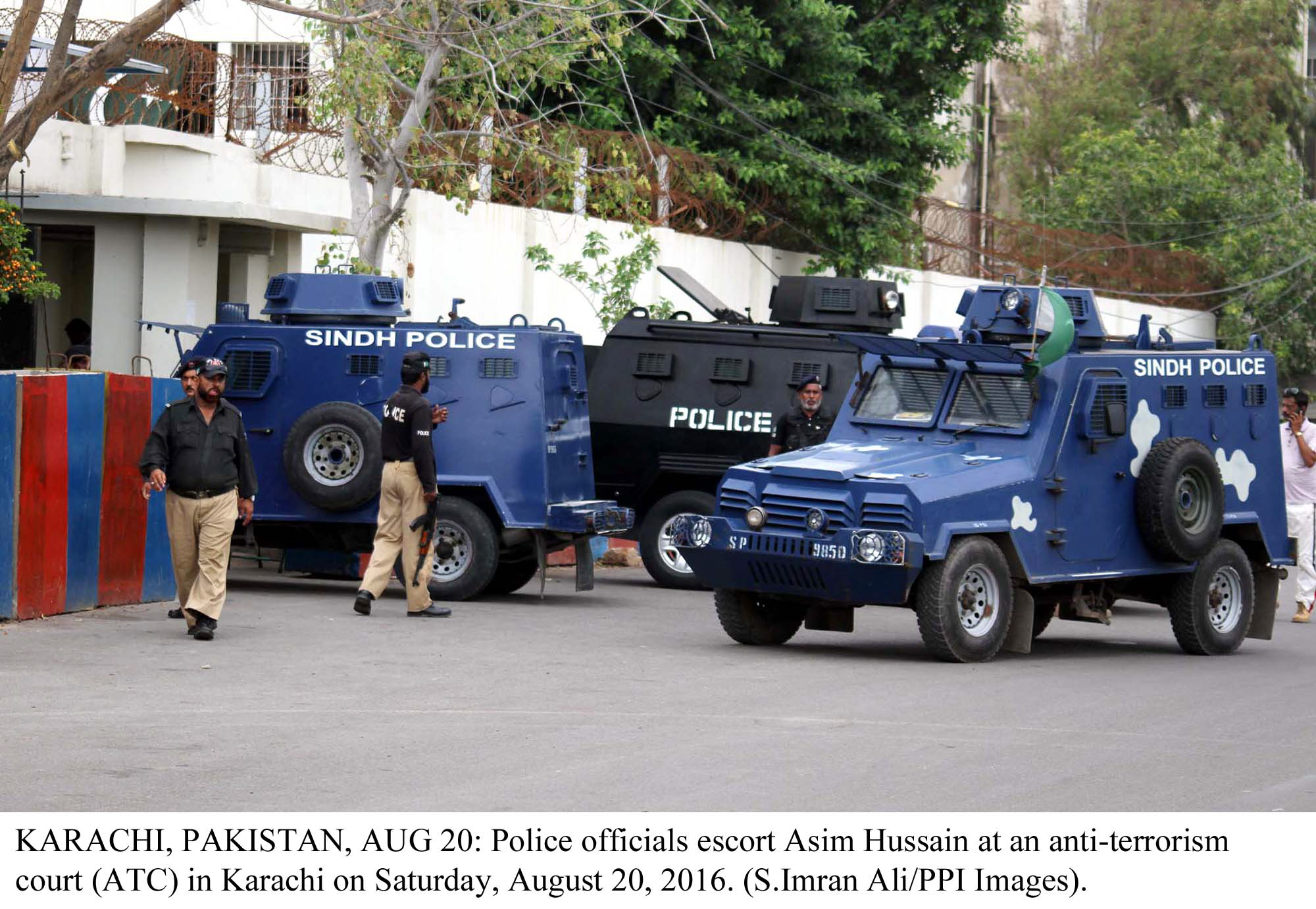 ---
KARACHI: There is only one policeman for every 803 people living in Karachi, a city with a population of over 22 million people and a police force of only 27,389 personnel.

Sindh IG Allah Dino Khawaja shared these worrying statistics providing comparison from other cities, during a special law and order meeting with the chief minister on Friday. New Delhi has one policeman for every 198 people, New York has one for every 172 people and Lahore has one for every 381 people.




The number of policemen and the city's population are not that bad, claimed Sindh Chief Minister Murad Ali Shah, adding that there are administrative issues that must be addressed properly. He told the police chief to launch a vigorous targeted operation against street criminals and their supporters. Shah explained that the crime statistics that the IG shared during Thursday's cabinet meeting deeply worried him.

Comparing crime rates

Sharing data collected by the Citizens-Police Liaison Committee, Karachi AIG Mushtaq Mahar said that a total of 19 cars were snatched in the first 15 days of 2015 and this number dropped to seven in the first 15 days of 2016. In 2017, 18 cars have been snatched so far.

As for two-wheelers, 152 motorcycles were snatched in 2015, 114 in 2016 and 65 in 2017. However, the number of motorcyles stolen has increased. In the first 15 days of 2015, 592 motorcyles were stolen, 762 in 2016 and 734 in 2017. Cases of mobile snatching have, however, gone down. From 1,187 mobile phones stolen in the first 15 days of 2015, the number came down to 791 in 2016 and 530 in 2017.

Despite the overall drop in crime rates, the chief minister said that it is a fact that street crime persists in the city and the complaints of citizens are genuine. There are 13 police stations that have reported the highest number of mobile, motorcycle and car snatching, he said. Shah also action against people selling and purchasing snatched mobile phones. "Some people have set up shops in mobile markets where they are blatantly selling stolen phones," he said.

Meanwhile, IG Khawaja pointed out that there are links between street crime and narcotic addiction.

As for the police force, the IG said that the sanctioned number of policemen for Karachi is 39,589 against which 27,389 are employed. Therefore, there is a shortfall of 12,200 policemen, he pointed out. The chief minister allowed him to fill up the vacancies on merit.

The meeting was attended by Chief Secretary Rizwan Memon, Crime Investigation Department AIG Sanaullah Abbasi, principal secretary to CM Naveed Kamran Baloch, home secretary Shakeel Mangnijo, Karachi commissioner Aijaz Ali Khan, CPLC chief Zubair Habib and Traffic DIG Asif Aijaz Shaikh.

Published in The Express Tribune, January 21st, 2017.