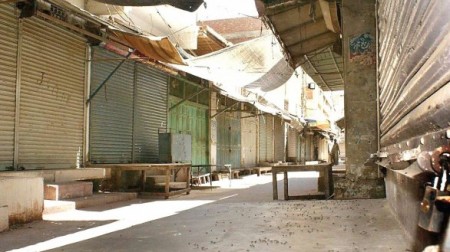 ---
LAHORE:
All Pakistan Textile Mills Association has announced a 2-day weekly strike for 60 days against the regulatory duty on yarn exports.
The government of Pakistan announced a 15% regulatory duty on the export of yarn on Wednesday.
This action was taken after country-wide protests by domestic yarn traders against the rising prices due to export of yarn.
APTMA officials say the 15% duty on exports is worse than the quota imposed on yarn exports at 40,000 tonnes per month.
APTMA Punjab's Akbar Sheikh said the move is as good as banning yarn exports as the duty is too high.
The association plans to hold strikes every Tuesday and Wednesday for the next 60 days.