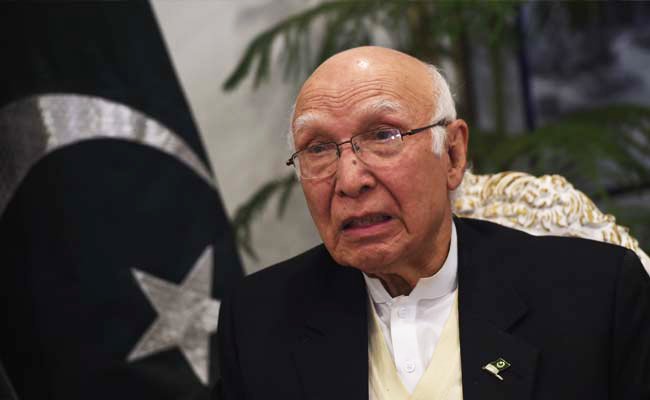 ---
ISLAMABAD: The Council of Foreign Ministers (CFM) of the Organisation of Islamic Cooperation (OIC) on Thursday called for the restoration of rights of the Rohingya Muslims as Myanmar citizens and urged the authorities in Naypyidaw to provide them with their fundamental rights and to address the root causes of the conflict.

The extraordinary session of the OIC Council of Foreign Ministers on Rohingya Muslims in Myanmar, in its resolution and the ensuing final communiqué, termed the plight of the Rohingya people as a "crisis of unprecedented proportions" and expressed concern over the continued acts of repression against them.

Adviser to PM on Foreign Affairs Sartaj Aziz led the Pakistani delegation.




The resolution also called for the immediate involvement of the Muslim countries, as well as the rest of the international community, to intervene more proactively, including through humanitarian assistance, and pressurise Myanmar to initiate a process of reconciliation. For this, a high-level OIC delegation visit to Myanmar.

In his statement at the session, Aziz welcomed the democratic transition in Myanmar and appreciated setting up of the advisory commission on Rakhine state by the government of Myanmar in collaboration with the Kofi Annan Foundation.

He urged Myanmar to allow humanitarian organisations access in areas affected by the recent spate of violence and to cooperate with the OIC.

While reiterating Pakistan's consistent support to the Muslim populations under distress like Kashmir and Palestine, Aziz reminded that Pakistan had repeatedly voiced its concern in the case of Rohingya Muslims.

"Prime Minister Nawaz Sharif has also graciously announced humanitarian assistance for the Rohingyas in the form of rice worth $ 5 million," he added.

In his keynote address to the participants of the extraordinary Session, Malaysia's PM Najib Razak thanked the OIC member countries for their participation in this meeting and stressed upon the Muslim countries to take serious steps for the resolution of the issue.

Published in The Express Tribune, January 20th, 2017.
COMMENTS (2)
Comments are moderated and generally will be posted if they are on-topic and not abusive.
For more information, please see our Comments FAQ