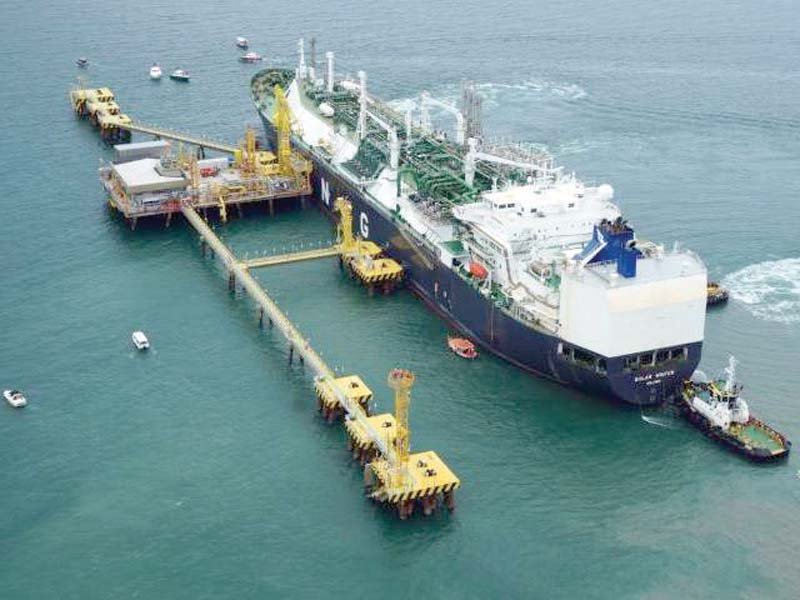 ---
ISLAMABAD: Gunvor commodity trading company and Eni oil and gas company have been declared successful in the bidding for short- and long-term liquefied natural gas (LNG) import contracts as they have quoted the lowest rates.

Gunvor, headquartered in Geneva, quoted 11.62% of the crude oil price for the short-term LNG supply contract whereas Eni of Italy offered to bring LNG over the long run at 12.29% of the crude oil price.

Seeing winter demand, govt plans fresh LNG tenders

The successful bidders were announced after Pakistan LNG Company opened their financial bids on Thursday.

Gunvor has won the second LNG supply contract. Earlier, it had got a contract in response to Pakistan State Oil (PSO)'s May 13, 2015 tender that sought supply of 100 million cubic feet of LNG per day (mmcfd).

For this, Gunvor had quoted in its bid 13.37% of the crude oil price. It was the same rate at which PSO clinched a 15-year LNG deal with Qatar.

At present, PSO is importing 400 mmcfd of LNG per day. Under long- and short-term supply contracts, Pakistan will import one cargo every month.

"Pakistan is expected to save $500 million every year under the short-term deal with Gunvor because of the low price," an official said, adding Eni's price was also lower compared to the gas price finalised with Qatar in the long-term deal.

Petroleum and Natural Resources Minister Shahid Khaqan Abbasi acknowledged that Gunvor and Eni had quoted lowest prices in the LNG tenders.

Citing the reason, he said, Pakistan got the attractive offers because no other tender had been floated across the world. Only Egypt invited three tenders but it awarded only one of them.

According to the official, Pakistan was expecting US companies to file the bids but nobody participated in the process as they were not sure about US LNG supplies.

He pointed out that Pakistan had also anticipated that a Japanese company would take direct interest in the bidding but it took part in association with another company.

Pakistan, Italy likely to sign LNG supply deal

He revealed that Shell, which was a big LNG producer, Russian energy giant Gazprom and Malaysia's Petronas also participated in the bidding.

French firm GDF was also part of the bidding process. France and Italy have already approached Pakistan, desiring to sign LNG supply deals on a government-to-government basis.

Pakistan LNG Company had floated two tenders for the supply of LNG. One was for the short term of five years and the other was for the long term spanning over 15 years.

The official said around 15 companies participated in bidding for the short-term contract whereas five companies took part in the long-term bidding.

Published in The Express Tribune, January 20th, 2017.

Like Business on Facebook, follow @TribuneBiz on Twitter to stay informed and join in the conversation.