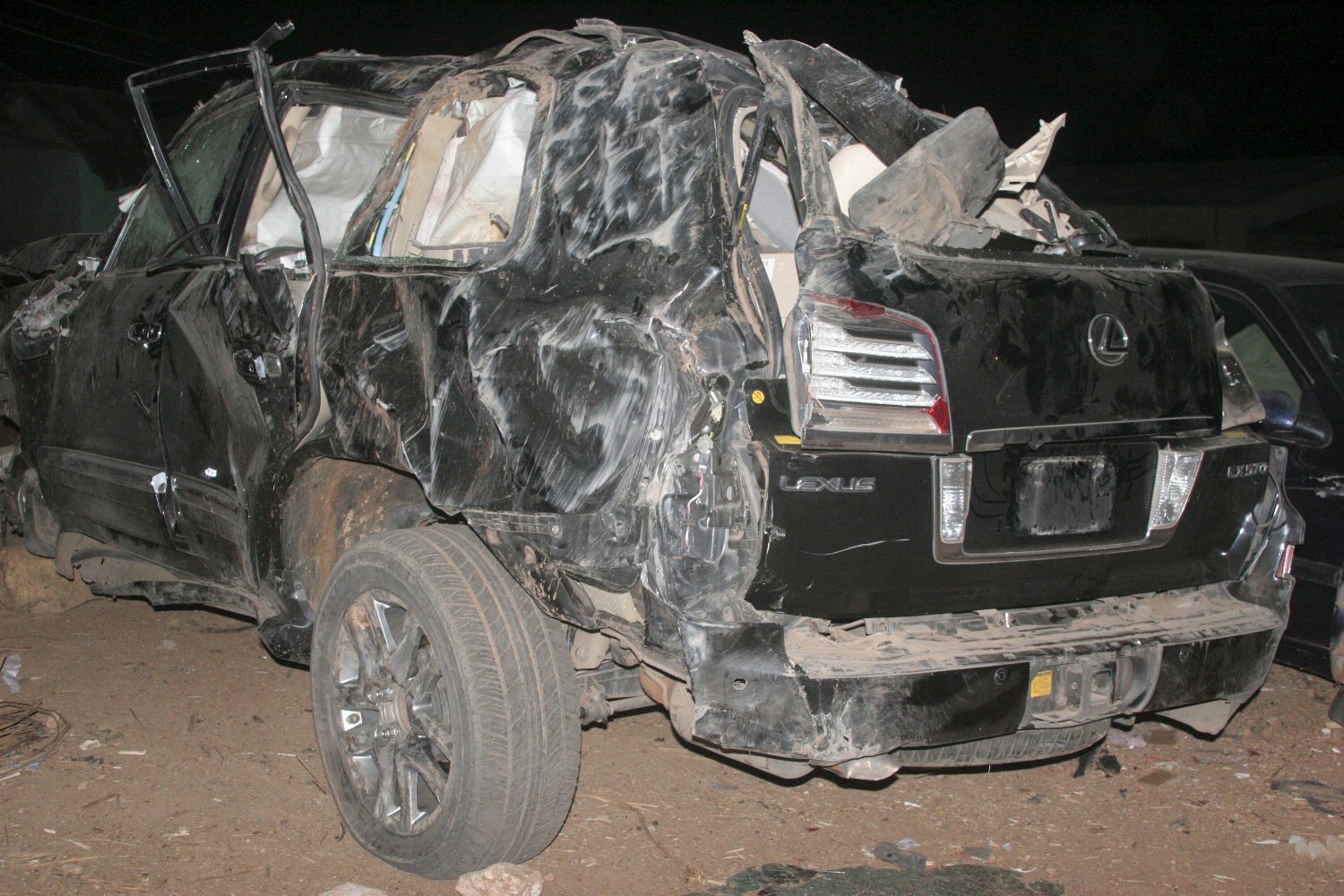 ---
MUZAFFARABAD: At least three people were killed and 20 others injured on Thursday, when an overloaded jeep swerved off a slippery road and fell into a ravine near Neeladandi, a few kilometres from the capital of Azad Jammu and Kashmir (AJK).

According to the police, the jeep, on way from Muzaffarabad to Bahairyan, fell into a gorge while negotiating a sharp curve near Neeldandi.

The local people were the first respondents to start the rescue and relief efforts. They pulled out bodies and the injured from the wreckage and shifted them to Shaikh Khalifa Bin Zayed Al-Nahyan Hospital in Muzaffarabad.

The deceased were identified as Muhammad Nazir, Muhammad Ilyas, and Samina Sharif.

The doctors in the hospital told The Express Tribune that 19 injured passengers were in stable condition, while one who received head injuries was under observation.

AJK Minister for Relief and Rehabilitation Nasir Dar reached Shaikh Khalifa Bin Zayed Al-Nahyan Hospital and inquired about the well-being of the injured passengers.

The minister told the media that the initial police report suggests the accident occurred due to overloading and the dilapidated condition of the road.

"The jeep driver also received injuries and was in hospital. The police will interrogate the driver about the accident. The district administration will pay Rs300,000 to each deceased and each injured will get Rs50,000 to Rs150,000 according to the nature of their injuries," Dar announced.

Published in The Express Tribune, January 20th, 2017.
COMMENTS
Comments are moderated and generally will be posted if they are on-topic and not abusive.
For more information, please see our Comments FAQ