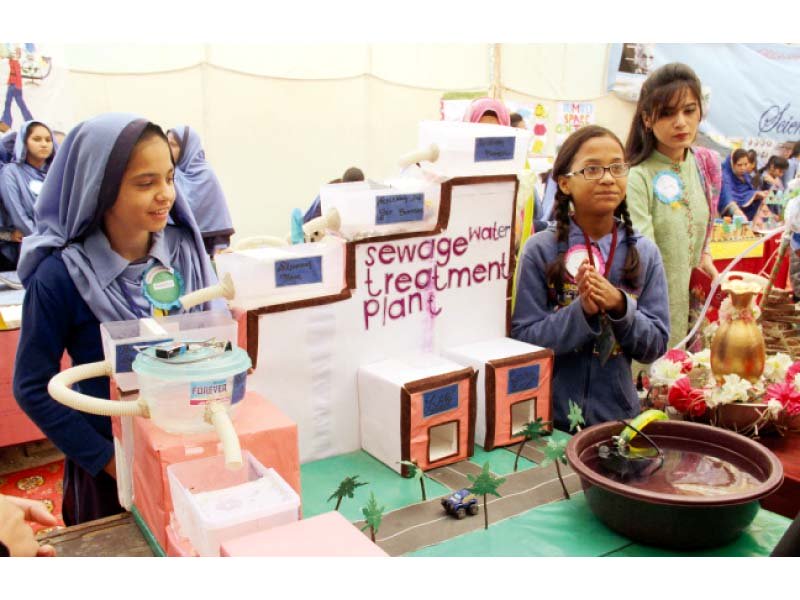 ---
KARACHI: Children from Jinnah Foundation School's primary campus dressed up as fairies, animals and flowers for their annual day and science exhibition on Thursday.

The annual day was attended by students, parents, members of the board of trustees and teachers. "We hold this day to encourage students to perform and every year different events takes place," explained school founder Liaquat Merchant in his welcome address. He also said that in the last few years the school has organised cultural and art exhibitions but this year the students have arranged a science exhibition.

"Today out of the 106 teachers we have 27 who were former students of the institute," he said, adding that the day is not far when 50% of the academic staff will be former students.




Jinnah Foundation, which was founded by Merchant in 1988, has established four non-profit schools in Bhitai Colony. The schools accommodate 1,400 students and 106 teachers with laboratories and libraries in the junior and senior sections. "There are 10 members on the board of trustees of the school while there are three main partners who have been helping providing scholarships to the students of to complete higher education," he said.

Standard Chartered Bank, Infaq Foundation and Quaid-e-Azam Aligarh Education Trust are the organisations that are helping students with scholarships.

Arif Habib Group chairperson Arif Habib, who is also a partner of the foundation, said its aim is to educate the marginalised children in society and provide them with high-quality education. He said that the policy of his group is to promote education and contribute as much as possible. "Our motto as the board of trustees is to increase such initiatives and make it an exemplary school by training teachers," he said.

He also pointed out that the roads leading to the school are dilapidated and the foundation should take steps in this regard.

Students from all four schools prepared science projects on different topics ranging from chemistry to physics and biology.

Madiha Ahmar, a student of class seven took two months to design a solar charger made out of solar panels. "My project can charge mobile phones and be especially useful during load-shedding," she explained.

A group of two students from class three researched and set up a water filtration cycle and were presenting their project to the visitors.

Published in The Express Tribune, January 20th, 2017.
COMMENTS
Comments are moderated and generally will be posted if they are on-topic and not abusive.
For more information, please see our Comments FAQ