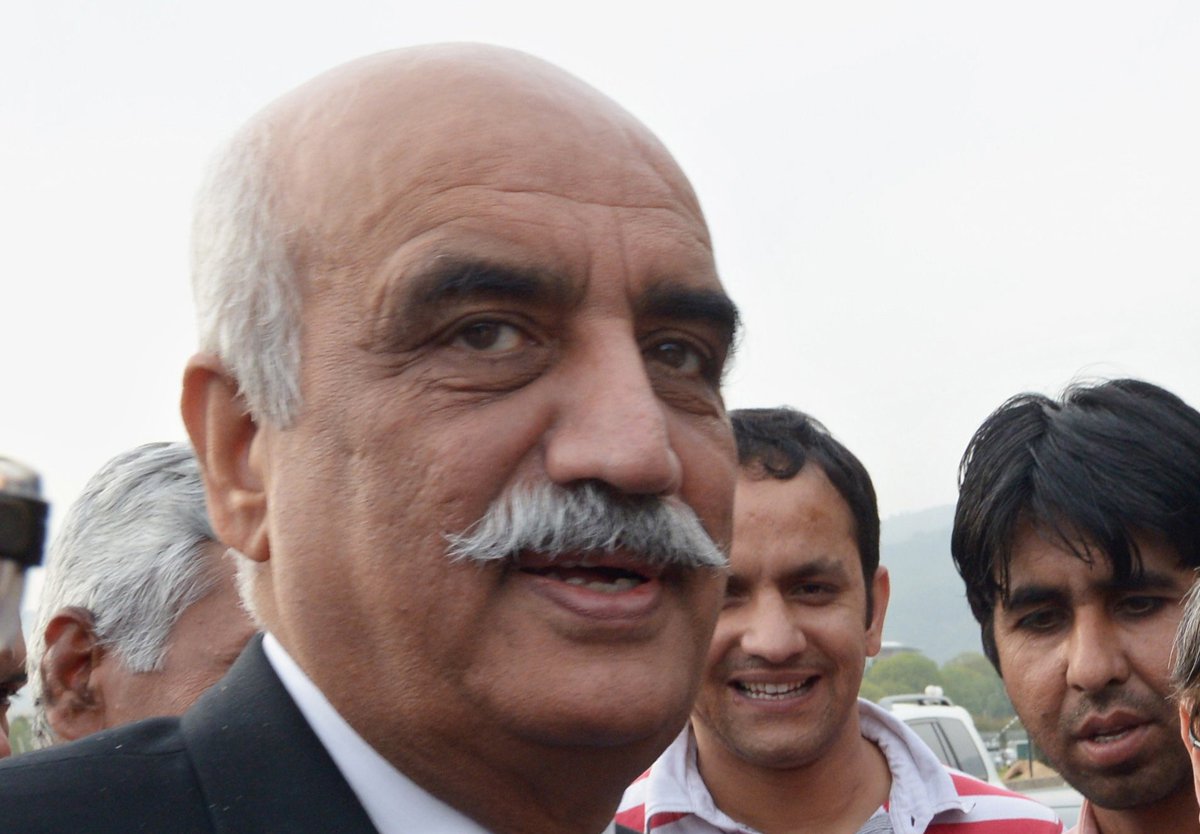 ---
ISLAMABAD: Imagine you receive a message acknowledging receipt of millions of rupees into your bank account. Sounds unreal, right? But this is what happened, not to any commoner, but to some senior federal lawmakers of the country.

Senate Chairman Raza Rabbani, National Assembly Speaker Ayaz Sadiq, JUI-F chief Maulana Fazlur Rehman and PPP Senator Aitzaz Ahsan were surprised to know that Rs100 million each had been deposited into the bank accounts they do not maintain.

PM's declared assets worth Rs1.9 billion

Sadiq and Shah got the receipts in their chambers in the Parliament House, while Rabbani received the receipt from SME Bank at his Karachi residential address.

Rabbani made the revelation during a session of the upper house of parliament on Wednesday. "This is a fraud. I don't have an account in SME Bank," he added. "Details of my bank accounts are clearly mentioned in my income tax returns."




Rabbani said that he has taken up the issue with the SME Bank president and FIA's director general, asking them both to investigate the fraud.

Khursheed Shah said he was surprised to see the Term Deposit Receipts from a private bank where he has no account.

"If no such account exists in my name, then how come Rs100 million can be deposited in it," Shah said in a statement issued from his office.

The statement claimed that when the details were shared with the bank, they termed the deposits fake and the staff said such transactions had also been reported earlier.

"The issue has been referred to the SBP and the FIA for probe and to unveil names of those who are out to defame politicians," it added.

Speaker Sadiq wrote to the State Bank of Pakistan and the FIA asking the two institutions to initiate investigations into the matter.

In the letter, Sadiq conveyed his and other lawmakers' concerns about the fraudulent transactions and urged the SBP to probe the issue and share the information at the earliest.

Pakistani politicians own property worth Rs700 billion in UAE: Imran Khan

"The FIA has also been tasked with investigating the matter which involves millions of rupees transactions," according to a spokesman for the lower house.

Interestingly, the lawmakers do not have any account in their names in the cities where the transactions have purportedly taken place.

"There is no account [of the speaker] in that city," said a press release from the press officer of the National Assembly. "The National Bank of Pakistan (NBP) was informed the day the fake deposits were made and that the speaker had nothing to do with them," he added.

Published in The Express Tribune, January 19th, 2017.