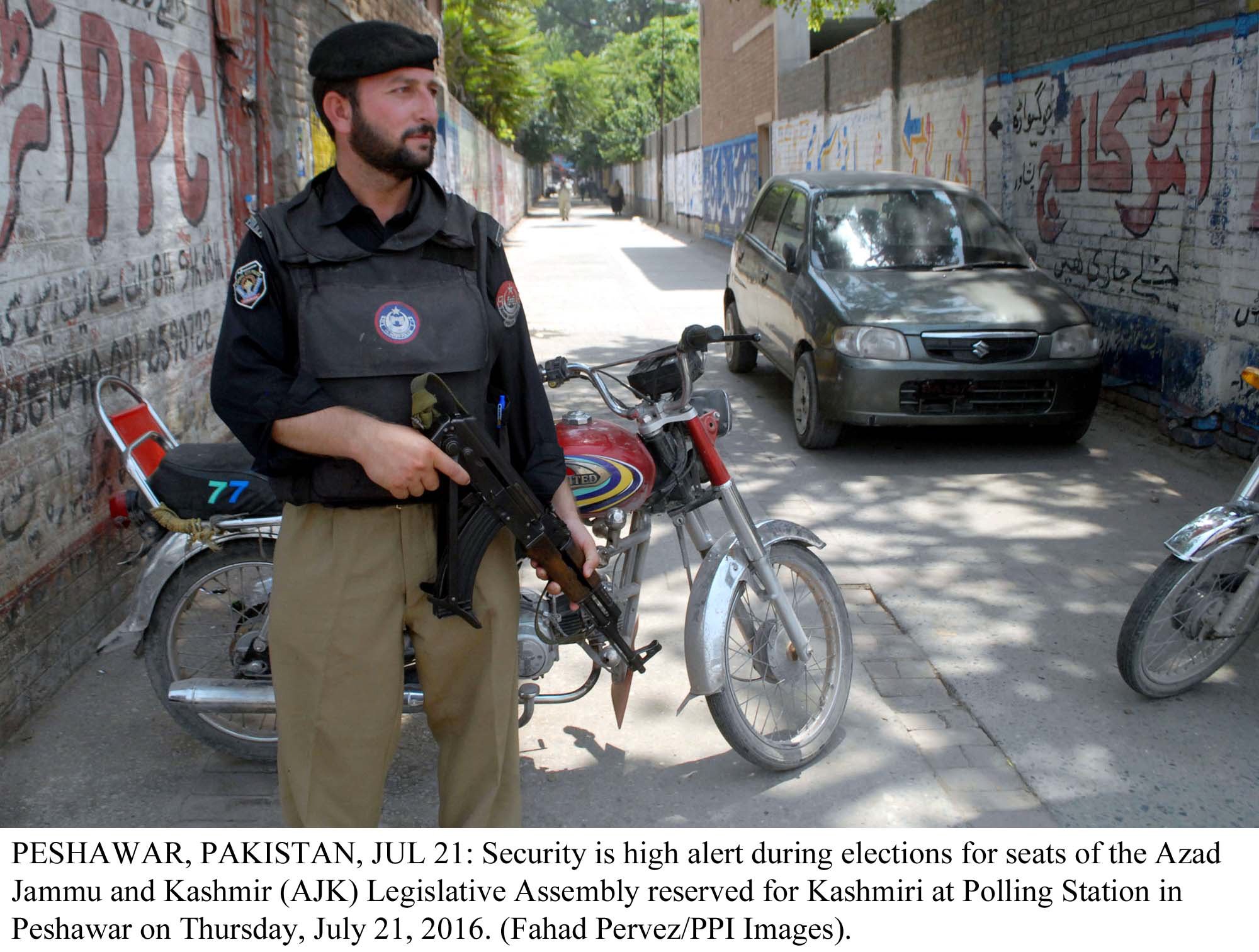 ---
PESHAWAR: The Khyber-Pakhtunkhwa government and opposition have made some headway in the K-P Police Bill 2016, as discussion continues over the controversial sections of the bill in the select committee.

Officials concerned, members of the opposition and K-P government held a meeting of the sub-panel of the select committee on Tuesday with Information Minister Shah Farman in the chair.

K-P struggles to muster consensus on police bill

Officials told The Express Tribune that police officials 'reluctantly' agreed to the opposition's demands, including recruitments till the rank of deputy superintendent police (DSP) and restoring some powers of the chief minister pertaining to taking action against police officials for abuse of authority.

On the other hand the opposition agreed to step back from its demands of amending the post of the Inspector General (IG) of Police.

Sources also revealed that both the government and opposition were on the same page and agreed that the chief minister's powers could not be delegated to the IG.

"The committee agreed to the recruitment at DSP level," Jamiat Ulema-e-Islam-Fazl (JUI-F) lawmaker Malik Noor Saleem, who attended the meeting, said.

He added that the police objected over the change claiming that this would affect promotions of the junior police officers.

The opposition was of the view that there should be a quota for the direct recruitment of DSPs. "The police is financed from the province's fund [the provincial consolidated fund] so there should be provincial officers in the force," Saleem said adding that the committee agreed that a quota would be finalised the next meeting of the committee, scheduled to take place today (Wednesday).

K-P police arrest cyber-criminal

Sources in the government said that IG Nasir Khan Durrani and his team are striving to pass the bill without being amended, while the lawmakers of both the government and opposition along with bureaucracy are vying to make amendments in the bill pertaining to the administrative and financial powers of the IG.

Officials in the government are of the view that the clauses dealing with the offences under the bill including clauses 102, 103, 104, 106, 112, 116 and 117 are repugnant to the Code of Criminal Procedure as the offences are already covered. "You can't punish a person on an offence twice," said a senior official of the government.

"We have already given complete operational powers to the police but now they want to govern the province rather than operating as a force. We can't let them govern the province," said another senior official of the K-P Home Department.

The select committee will meet today to discuss the remaining clauses of the bill. So far 24 out of the total 144 clauses of the bill have been discussed.

Published in The Express Tribune, January 18th, 2017.
COMMENTS (1)
Comments are moderated and generally will be posted if they are on-topic and not abusive.
For more information, please see our Comments FAQ