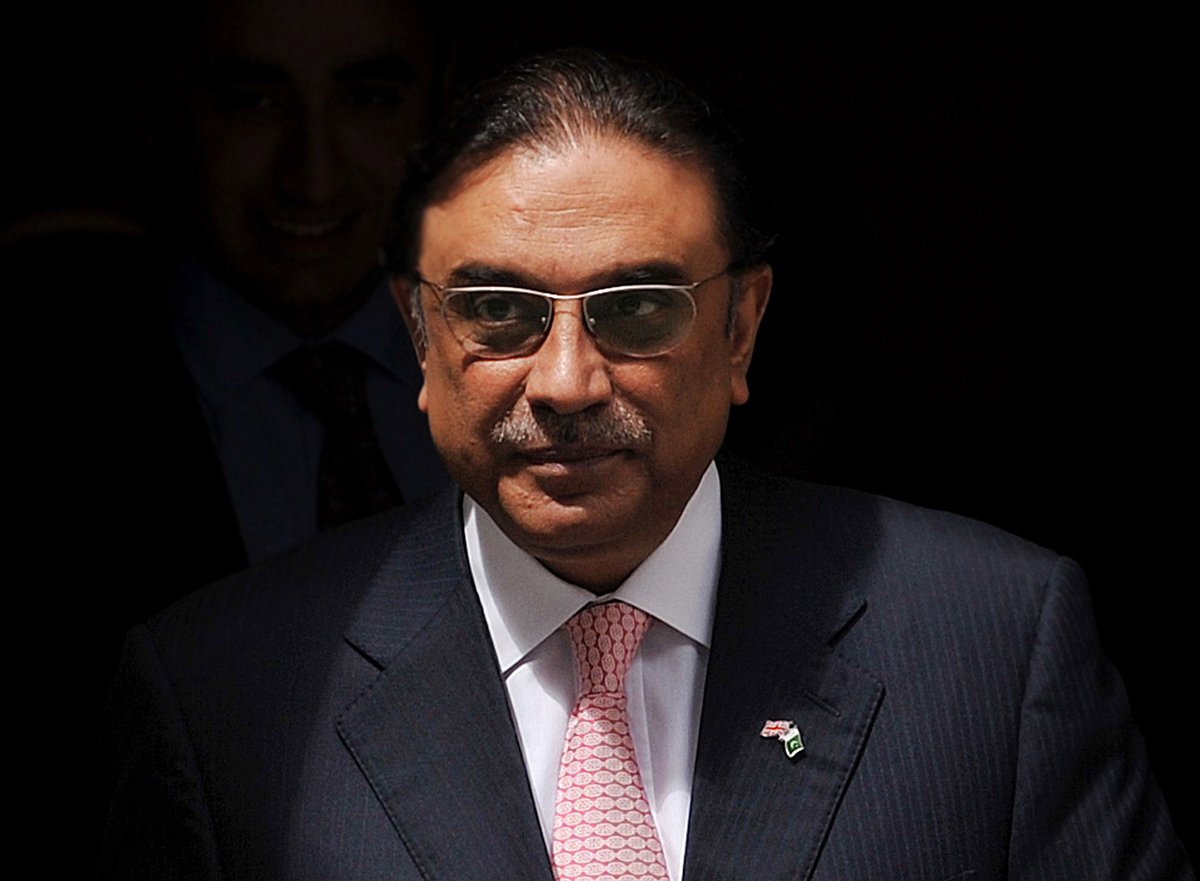 ---
KARACHI: Senior leadership of the Pakistan Peoples Party has suggested that Co-chairman Asif Ali Zardari re-consider his decision to contest by-election.

On December 27, Zardari announced at a public rally in Garhi Khuda Bux that he and his son, Bilawal Bhutto, who is also chairman of the PPP, will contest by-elections from Sindh.

Bilawal, Zardari win intra-party election

However, sources told The Express Tribune that senior PPP leaders, including Aitzaz Ahsan, Latif Khosa and Farooq H Naek, have suggested that Zardari drop the plan.

"The party's Punjab leadership is not happy with Zardari's decision to run for a parliament seat. They want him to give a level-playing field to Bilawal," a senior PPP leader said requesting anonymity.

According to the party, MNA Ayaz Soomro will resign his NA-204 (Larkana) seat for Bilawal, and Azra Fazal Pechuho is supposed to give up her NA-213 (Nawabshah) seat for Zardari, who is also her brother.




It has been 20 days since Zardari made the announcement, but neither Soomro nor Pechuho has tendered resignation.

"Zardari Sahib was earlier waiting for the Supreme Court to adjudicate the Panamagate case. But now members of PPP's Central Executive Committee from Punjab have advised him to reconsider his decision," a CEC member from Sindh told The Express Tribune.

"Zardari is heading to the United States to attend the inauguration of US President-elect Donald Trump. After his return from the US, we will be in a position to tell you whether or not he will contest by-poll," he added while speaking off the record.

Despite repeated attempts, The Express Tribune couldn't get through to PPP spokesperson Farhatullah Babar, Aitzaz Ahsan and Latif Khosa to get the party's official version.

Zardari, Bilawal choose arrow as election symbol

However, the president of PPP's Sindh chapter, Nisar Ahmed Khuhro, dismissed the reports as rumours. "I cannot confirm that Zardari is reconsidering his decision to contest by-polls. These are rumours," he added.

Recently, the PPP-Parliamentarians and the PPP respectively elected Zardari and Bilawal as their chairmen in so-called intra-party elections. Moreover, the PPP also announced that both Zardari and Bilawal would contest by-polls using the same 'arrow' symbol.

Published in The Express Tribune, January 18th, 2017.
COMMENTS (2)
Comments are moderated and generally will be posted if they are on-topic and not abusive.
For more information, please see our Comments FAQ