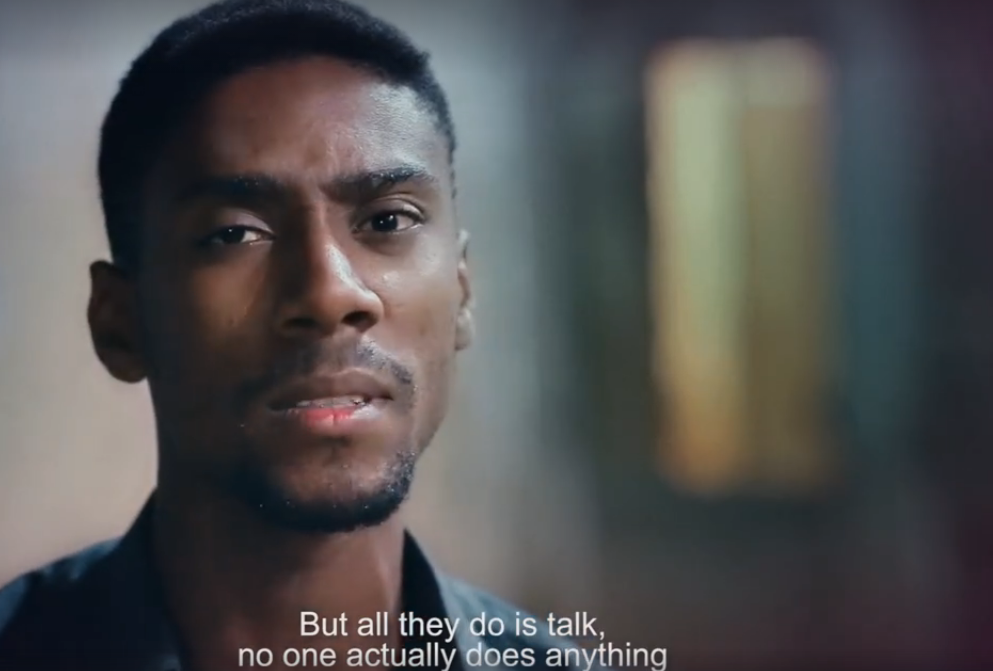 ---
KARACHI: Everyone loves an underdog – someone who despite a lack of opportunities climbs the ladder and overcomes all odds to achieve his goal. The rags to riches stories may be overdone but they still have the same impact because the journey itself is so fascinating.

One such story comes from the streets of Sibi, Balochistan. Abid Brohi is a rapper, who recently surfaced through Patari's Tabeer project. With The Sibbi Song gone viral, Brohi has made an impactful debut, so much so that everyone, from drivers to students and celebrities, is grooving to the rhythm of his rap.

"All the credit goes to SomeWhatSuper and Patari," Brohi tells The Express Tribune. He never imagined this would actually come to fruition when he was initially approached by SomeWhatSuper.

From streets to studio: Patari to promote unsung Pakistani talent with project Tabeer

"I was working at Sibi mela in 2012 when I spoke with them. But then, there was no follow up. I thought maybe I would never get an opportunity because another known artist had once asked me to collaborate and when I came all the way to Lahore to meet him, he didn't answer his phone." But SomeWhatSuper and Patari brought him on board like a professional musician.

Brohi started singing about 10 years ago. "I was always interested in singing but started pursuing it seriously after a girl I liked left me. My family wouldn't support me either so I worked at a cloth shop in Quetta for Rs100 a day, but I ended up injuring my leg," he adds, requesting that the government helps him heal so he can work better. "I am not at my 100% right now. My leg really hurts and I hope the government helps me get medical attention so I can be more productive."




With no money to go see a doctor and not being able to work, he moved back to Sibi where he sang and performed at weddings and other events. "There was a group called Flame Band. I sang at events with them and they would pay me enough to make ends meet," he mentions.

Brohi shares he is self-taught. "I just watched television all day and learned from there. Although I had heard only one of his songs, I really liked Bohemia and would listen to him all day." He says he can sing in Sindhi, Urdu and Punjabi and would like to get better at Balochi and Persian. "Have you heard Allay Munja Mar Wara? I'm planning a rap version of it. I want to include Urdu, Balochi and Sindhi lyrics in this song."

Is this errand boy-turned-rapper Pakistan's answer to Eminem?

His new-found fame has opened new doors and while he expects to be financially stable, Brohi wants to stay true to his values. "My friends ask me if I'm going to forget them now. I tell them I don't want such a lifestyle and that much money.  Sar jitna upper uthega utna gir bhi sakta hai [The higher you fly, the harder you fall]." However, he still dreams of performing in Coke Studio. "My goal is to perform in Coke Studio, at least once in my life."




As far as opportunities (or lack thereof) for Baloch artists go, Brohi is quite optimistic. "I believe everyone should sing about the stories of their cities. If their own people like the song, the world will enjoy it too. For Baloch artists, I believe we must promote our folk music," he states.

Watch the complete documentary here.



Have something to add in the story? Share it in the comments below.
COMMENTS (3)
Comments are moderated and generally will be posted if they are on-topic and not abusive.
For more information, please see our Comments FAQ