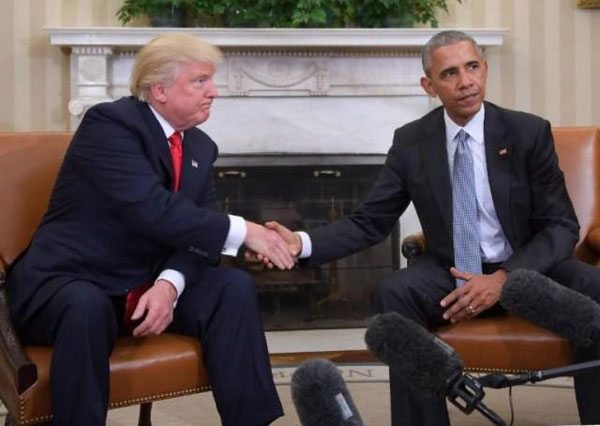 ---
WASHINGTON: US President Barack Obama on Monday marked the first anniversary of the nuclear deal with Iran by emphasizing its "significant and concrete results" and warning the incoming Trump administration against undoing a pact supported by the world's major powers.

Trump has often denounced the nuclear deal, and in a Sunday interview with the Times of London and Bild newspaper of Germany he continued his criticism, saying, "I'm not happy with the Iran deal, I think it's one of the worst deals ever made."

Trump team eyes proposed new non-nuclear sanctions on Iran

But he declined to say whether he intended to "renegotiate" the deal, as he asserted regularly during the presidential campaign.

The White House insisted Monday that despite US reservations about other actions by Iran - including its support for "violent proxies" and "terrorist groups" - Tehran was upholding its nuclear commitments.