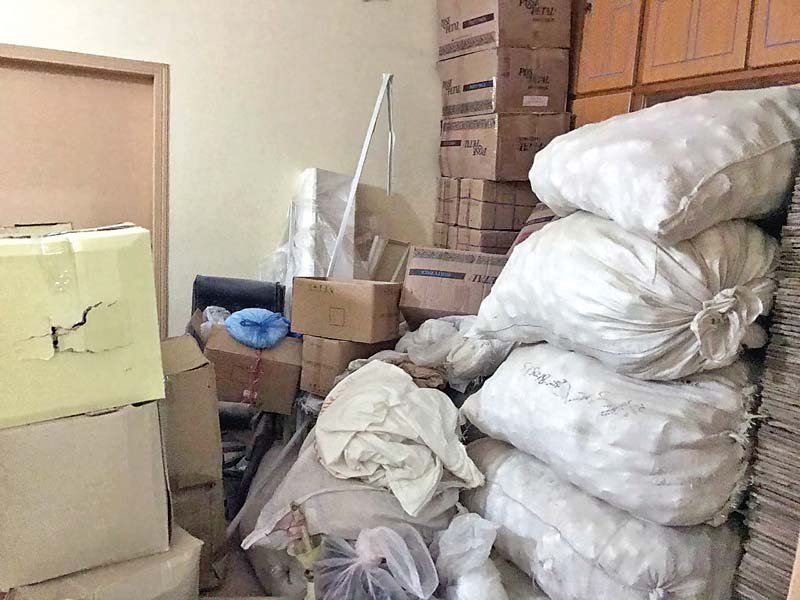 ---
ISLAMABAD: In a fresh crackdown, Drug Regulatory Authority of Pakistan (DRAP) inspection teams raided different manufacturing units and pharmacies in various cities and took stern action against parties involved in the manufacture and sale of illegal medicines.

Islamabad Federal Drug Inspector Khalid Mehmood and Additional Director Abdur Rasheed raided Farook Sons, Mehran Medicine Plaza, Iqbal Road, Rawalpindi and sealed the premises due to poor storage practices, the absence of proper racks and pallets, unhygienic conditions, and the lack of monitoring records of temperature and humidity.

A joint team of DRAP and ICT drug inspectors raided F-8 Markaz and the premises of Pharmacy 24 and Ali Medical Centre, among others.

Khan Medical Store was sealed for violations of the Drug Act. Four persons were arrested by the Sihala police for illegally manufacturing therapeutic goods.

Five samples of different drugs such as paracetamol syrup, ibuprofen syrup, piroxicam capsules, and magnesium hydroxide suspension, purported to be manufactured by Hassan Pharmaceuticals, Karachi were sent to the central drug testing laboratory in Karachi for testing.

Meanwhile, Arzik Labs, Faisalabad was checked for illegally manufacturing herbal products and wound up being sealed by the Faisalabad drug inspector.

The firm had applied for de-sealing before the Faisalabad drug court. The court dismissed the application after hearing arguments from either side.

Published in The Express Tribune, January 16th, 2017.