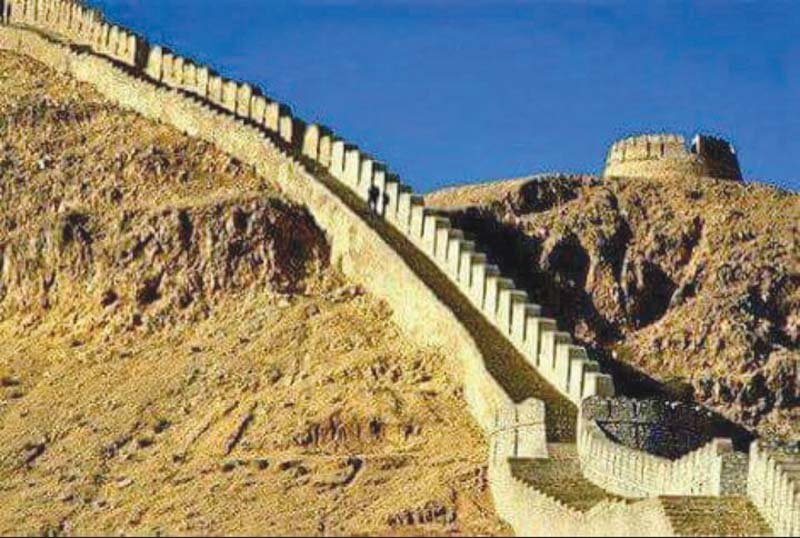 ---
Archaeologists, historians, scholars and intellectuals stressed upon the need for the people of the province to extend their cooperation for the ownership, protection and preservation of cultural and archaeological heritage of Sindh, including Ranikot Fort, which is also known as the Great Wall of Sindh.

They were speaking at the first ever 'Much Kachahry [camp fire gathering]', which was organised by the culture department in collaboration with Banhbeli, Sindh Historical Heritage Society and Sindh Graduate Association.

The event was held in Merikot, a fortress inside the main Ranikot Fort, Saturday night and attended by hundreds of people who braved the severe cold.

Besides discussions on preserving heritage sites, people were also entertained by Sughars, the centuries old tradition in which people share their experiences through oral recitation of poetry.

Dr Epich Rand, an American archaeologist, remarked that he was astonished to see the fort. The fort will attract tourists and archaeologists, he said, adding that he enjoyed the traditional folklore of Sughars.

Researcher Aziz Kingrani said that Ranikot Fort needs to be thoroughly researched through scientific techniques to trace its history.

Scholar Inam Shaikh remarked that the architects of Ranikot are still unknown. Historians continue to debate that it was built during the regimes of either Sasanians or Parthians. Some even suggest it was built by the Greeks. However, there is no single consensus, he added.

Culture Secretary Ghulam Akbar Laghari said that the aim of organising such events is to make the people of Sindh aware of the cultural heritage of the province. He added that various projects were underway for restoration and preservation of archaeological sites and initiatives were being taken to promote tourism to get the rich culture of Sindh recognised at national as well as international level.

The event also included a performance of Nar Bait, which was sung by Ali Gul Bhatti. The song is based on the stories of seven heroic women, who appear in the poetry of Sindhi saint Shah Abdul latif Bhitai in his book, Shah Jo Risalo. The women have become cultural icons because of their bravery, passion, loyalty, commitment and strength. In the end, the audience was shown a documentary on Ranikot and this was followed by a musical concert.

Published in The Express Tribune, January 16th, 2017.
COMMENTS
Comments are moderated and generally will be posted if they are on-topic and not abusive.
For more information, please see our Comments FAQ