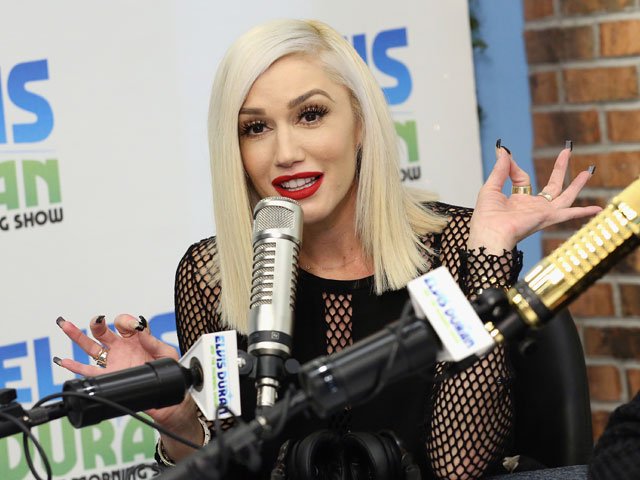 ---
Gwen Stefani's former hairstylist Richard Morrill is reportedly suing the singer for $25 million, claiming she stole his lyrics for the 2014 hit song Spark the fire.


In fact, he is also suing the producer for not "supervising Stefani" in the writing process. In the documents, obtained by E! Online, Richard claims he gave Gwen a copy of his song Who's got my lightah in 1998 after she heard it on the sound system while he was styling her hair.

Richard helped write and record the song for his band L.A.P.D. at the time and says she copied the chorus for the 2014 song, changing Who's got my lightah, into Who got the lighter? Let's spark the fire.

Jolie, Pitt reach divorce agreement

He also says the rhythm, melody, and background music during the chorus, which is repeated four times throughout the song Spark the fire, is almost identical to the chorus of Who's got my lighter, and they are sung in the same key. Gwen had collaborated with rapper-record producer Pharrell Williams for the song.

Richard explained that he knows Gwen wrote the chorus because, in a 2014 interview with Elle magazine, she said Pharrell wrote the majority of the song except for the chorus, which she was responsible for.

Has Brad Pitt's request to seal divorce documents been denied by judge?

He also claims they have made at least $25 million directly and indirectly. Thus, Richard is asking them to pay him all damages due to "their unlawful acts" with pre-judgment interest as well as account for and pay all gains and profits that they have "enjoyed at his expense".

He is also asking them to pay for the cost of "corrective advertising necessary due to harm to the exclusivity of the copyright and other misleading aspects of defendants' actions". Richard is even asking them to account for his costs and attorneys' fees as allowed by law.

Have something to add in the story? Share it in the comments below. 
COMMENTS
Comments are moderated and generally will be posted if they are on-topic and not abusive.
For more information, please see our Comments FAQ