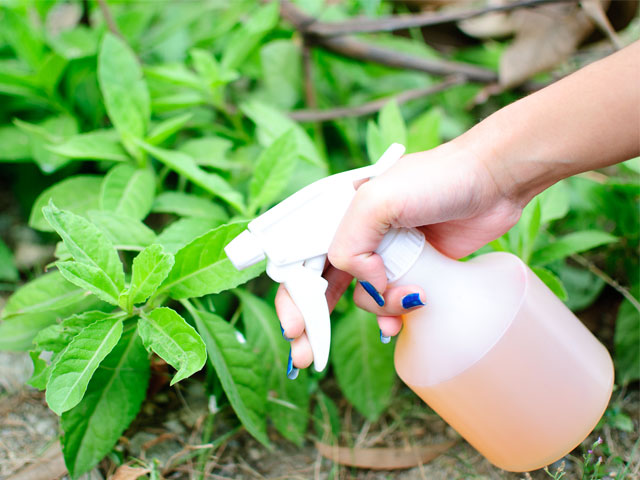 ---
In order to enjoy the hot samosas and chai in the rain, you have to make sure that your house is completely pest-free. Monsoon insects can make their way to your cupboard and eat your favourite clothes, or get into food while you're preparing a meal in the kitchen. The solution to this is to make your home as bug proof as you can.

Compiled from Zimmber, here is a list of 9 home maintenance and housekeeping tips that can help reduce the chances of a major insect infestation.

1. Barricade around all doors

If air can pass through your doors, bugs can get in too. Set up tight-fitting entrances and door sweeps to the base of exterior doors. Use door seals to fill the gap around the sides and top of each door.

2. Shut off openings in your home's base, exterior walls and fascia boards

Any opening in the exterior of your home is a welcome sign to insects. Grab a tube of caulk and inspect your home from the highest point to the lowest part of your house. Shut off any cracks you find.

3. Shut off vents around utility lines and appliance 

Insects enter your home through tiny gaps around your dryer vent, gas line, or even telephone line. Make sure to fill in all these gaps.

4. Put up critter-proof mesh on vents in crawl spaces

Mice, squirrels, Raccoons and sometimes even birds may find thriving places in crawl spaces and attics if you don't set up barricades to keep them out. Sometimes these animals carry mites, fleas, or other pests that will then infest your home and diseases could follow.

5. Do away with clutter

A cluttered home is a bug's paradise because they need good hiding places. Throw away boxes and newspapers you do not need. Keep laundry in clothes hampers. Make sure to keep the floor clear of belongings and put things away after you use them.

6. Rinse your cans thoroughly

Your recycling can is a buffet for bugs. Soda cans, bottles, and leftover foods cans will all attract insects if they aren't rinsed out thoroughly.

7. Clear out stagnant water

Stagnant water gives birth to many dangerous pests, especially mosquitoes. It is a breeding ground for malaria. Always look out for stagnant water near your house and garden, and try to get rid of it immediately.

8. Plant tulsi

Tulsi is a natural pesticide that works like magic, especially against mosquitos. The tulsi plant not only prevents them from entering the house but also kills mosquito larvae. If you have a garden, do plant tulsi. You can also keep a pot of it inside your home.

9. Keep wooden items dry

Wood is vital food for many termites, such as the white-ants. Damp wood may attract a lot of termites so make sure they are dry. Apply termicides and other chemical liquids to keep them away.

Have something to add in the story? Share it in the comments below. 


COMMENTS
Comments are moderated and generally will be posted if they are on-topic and not abusive.
For more information, please see our Comments FAQ