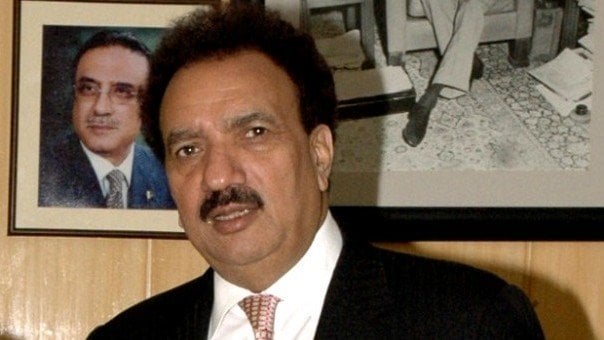 ---
ISLAMABAD: Federal Interior Minister Rehman Malik said that coalition between Muttahida Qaumi Movement (MQM) and Pakistan Peoples Party (PPP) would remain intact.

Talking to the media outside Parliament House here on Thursday, Federal Minister Rehman Malik said that coalition between MQM and PPP would remain intact and all major and minor political issues in the country would be resolved with full cooperation.

He said that inquiry of Faisal Shahzad involved in NY Time Square bomb attack bid has been started and Pakistani investigation Agencies would interrogate from him according to the Pakistani laws.

He said that foreign elements would not be permitted to investigate from Faisal Shahzad. He further said that Pakistan would fully cooperate with US authorities in Faisal Shahzad's investigations.
COMMENTS (2)
Comments are moderated and generally will be posted if they are on-topic and not abusive.
For more information, please see our Comments FAQ