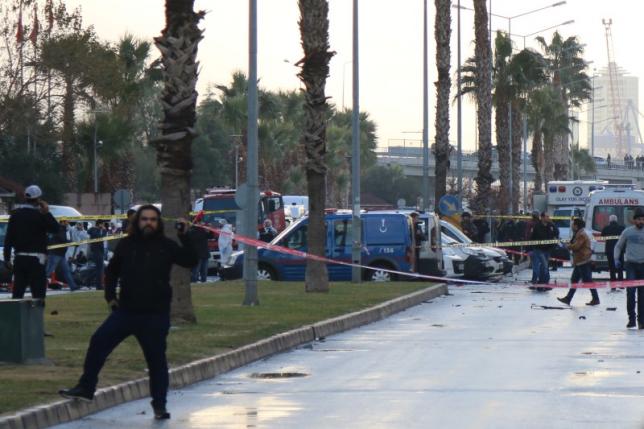 ---
ANKARA:
An offshoot of the Kurdistan Workers Party (PKK) has claimed responsibility for last week's car bomb attack on a checkpoint in western Turkey, a news agency which regularly releases news from the PKK said on Wednesday.
Militants clashed with police and detonated a car bomb in Izmir last week after their vehicle was stopped at a checkpoint, killing a police officer and a court employee.
Turkey detains 18 people over Izmir attack, sees PKK responsible
The Kurdistan Freedom Hawks (TAK) group issued a statement saying two of its militants carried out the attack and warning of more attacks, the Firat news agency said.
TAK previously claimed responsibility for two attacks in December, one outside a soccer stadium in Istanbul that killed more than 40 people, and one in central Turkey that killed at least 13 soldiers.
Istanbul nightclub attacker identified as Uzbek militant
The PKK has fought a three-decade insurgency against the Turkish state in which more than 40,000 people have been killed. It is designated a terrorist group by Turkey, the United States and European Union.
COMMENTS
Comments are moderated and generally will be posted if they are on-topic and not abusive.
For more information, please see our Comments FAQ