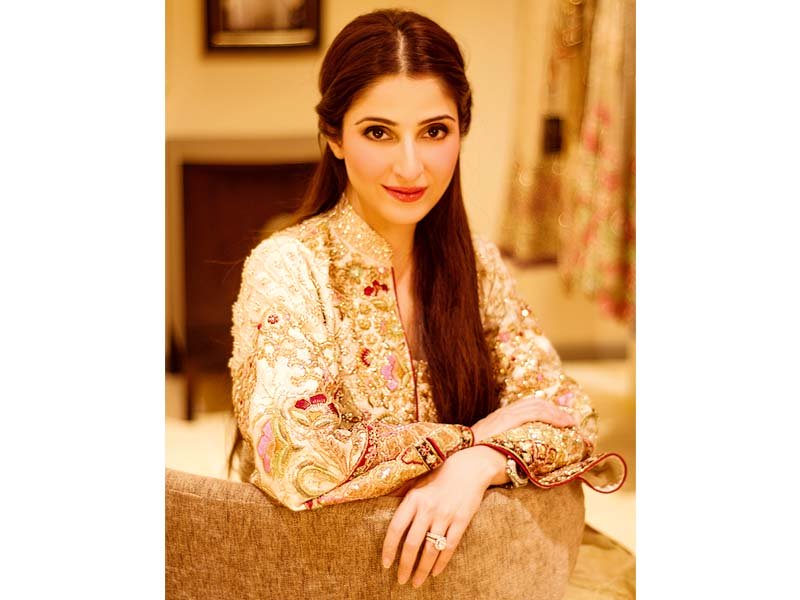 ---
A powerhouse of creativity, Tena Durrani, has been making waves in the fashion industry for over 10 years. We present her with our own challenge of the Toss Up!

What is your biggest pet peeve?

I would say people not respecting other people's time.

What is the one thing you've learnt from motherhood?

Compromise and accepting being fat!

How did you decide your baby's name?

I used Google at 4am.




Who do you think is the best-dressed person in Pakistan?

Nabila Maqsood.

What is your biggest fear?

Mediocrity.

If you could swap places with anyone for a day, living or dead, who would you be, and what would you do?

Usain Bolt, winning the gold at the Olympics.




What is one holiday spot you wish to visit?

Hotel Grotta Palazzese in Polignano a Mare, Italy

What are the three things you don't leave your house without?

Labello lip balm, my phone, and my wedding ring.

Do you have a party trick?

I have many.

Early bird or night owl?

Night owl.

What is the most outrageous piece of fashion advice you have received?

I don't take fashion advice.




If you're stranded on a desert island and can only bring five things from your closet, what would you bring?

This question is funny! I wouldn't raid my closet to be on an island.

What are you going to be for Halloween this year?

I'm going to pretend to be a great mother as it's my daughter's birthday.

Who is your favourite fashion icon?

Miroslava Duma.

If you could design anything for your favourite fashion icon, what would it be?

A hand worked peacoat for Elizabeth Taylor, if she were still alive.

Tea or coffee?

Coffee, coffee and some more coffee.




What is your favourite book?

Too many to name, but An Alchemy of Mind by Diane Ackerman is a constant favourite.

If you were stuck inside a TV sitcom for six months, which one would you want it to be?

Grey's Anatomy, over and over again.

What is the biggest fashion faux pas you have ever made?

Wearing Birkenstocks when I was 16-years-old.