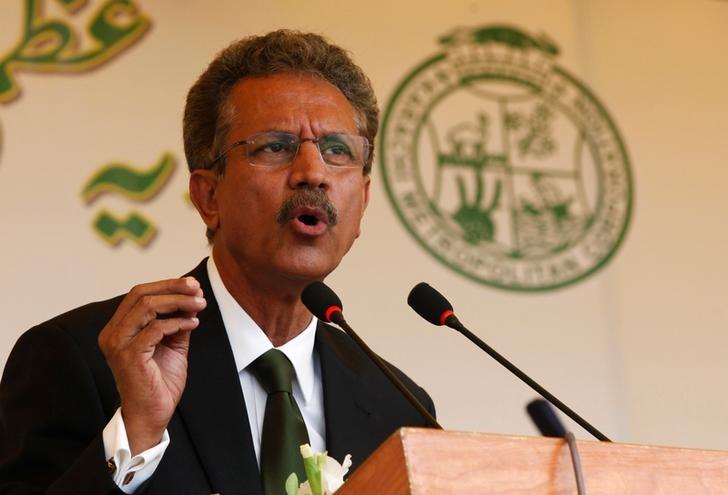 ---
KARACHI: Mayor Wasim Akhtar has pledged to initiate nine new schemes in the District Central and assured that the roads of the district will be repaired within two months.

Addressing a press conference on Monday at the old Karachi Metropolitan Corporation (KMC) building, he said that the entire city is in a bad shape and the roads are completely broken.  This had made commuting very difficult for the people, he said.




"All the roads of the city cannot be turned into motorway but whatever resources we have we will utilise them," he claimed.

Proposals for the development of all the districts of the city have been sent to the Chief Minister Murad Ali Shah, he said, adding that he hopes that Shah will soon approve those proposals. The estimated total cost of such schemes is Rs497.3 million.

In District Central, Rs178.834million will be spent on nine schemes, about Rs138.8 million will be spent on seven schemes in District East, three schemes in District West are worth Rs59.6 million and about Rs119.9 million will be spent on six schemes of District South. The schemes include repairing of roads, sewerage lines and sewage system and reconstruction of roads in some areas, he announced.

He urged the Prime Minister Nawaz Sharif to release a special package for Karachi. Former president General (retd) Pervez Musharraf gave Karachi packages worth billions of rupees and Sharif should break that record, he suggested.

Earlier, the schemes of the annual development programmes in the city used to be awarded by the non-elected directors of the KMC while sitting inside their offices without going out in the field. This advantaged the contractors, who filled their pockets with money and did not provide any benefits to the citizens, he pointed out.

From now on, a project director will be assigned to look after the upcoming projects, he assured. "From their initiation to completion, all the projects will now be closely monitored," he said.

In all the districts, different project directors have already been assigned, he claimed. They are monitoring the progress of the development projects.

Speaking about the corruption, he vowed to not only reduce it but root it out from the city.

Published in The Express Tribune, January 10th, 2017.