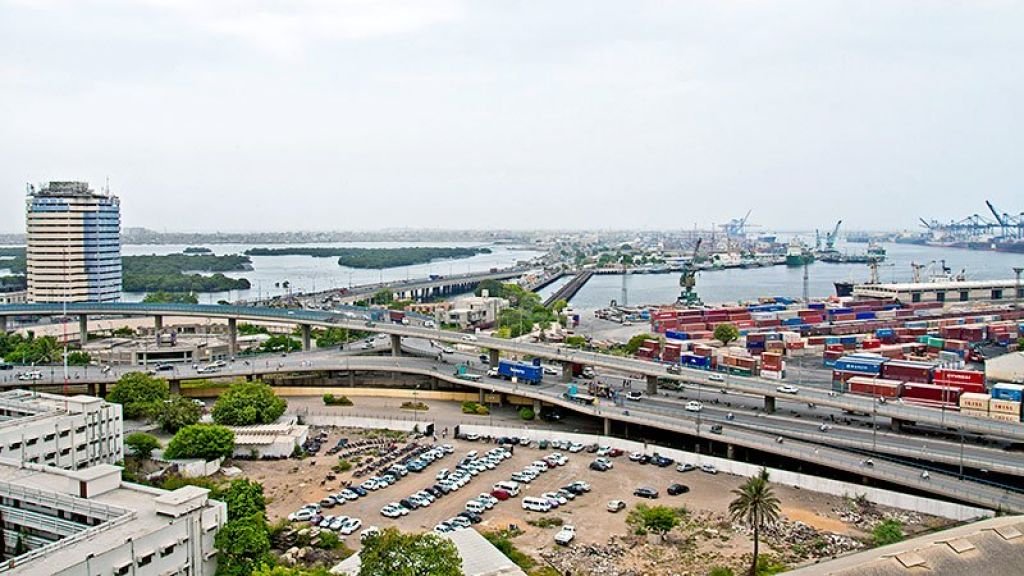 ---
ISLAMABAD: Exports are going down whereas stocks are repeatedly breaking all-time high records on the KSE 100-share Index. Does this contrasting situation worrisome for the observers of Pakistan's economy? Many wonder how this is happening simultaneously.

The factors that leave an impact on exports and stocks differ from each other. Exports mostly bank on the demand and supply of goods as well as the cost of production. However, equities rely on varying factors such as money-parking trend, prices of gold and real estate that are alternative investment avenues, investment deals in certain sectors and political situation at home and overseas.

'Pakistan's economy will collapse in the next 10 years'

Exports are impacted by economic, foreign and tax policies that drive the quality, volume and demand for the country's products.

Apart from K-Electric deal with a Chinese company and Engro Foods' acquisition by a Dutch firm, no significant foreign investment has come to Pakistan over the past many years. Also needs a mention is the winning of bids by a Chinese consortium for a 40% strategic stake in the Pakistan Stock Exchange.

Specific stocks have taken a flight with a push from such investments and have driven a rally in the overall market. Export goods producing lines have, however, not got such a boost for years. The rusting production processes cannot be improved in the absence of hefty capital, better technology, techniques and workforce.

The failure to make improvements and remove hurdles in the way of production and marketing, along with the threat of terrorism, which has now subsided considerably, has long prevented the flow of export orders from the best global destinations and has harmed the overall economy.

Big incentive

While the government failed to do something meaningful in relation to the foreign policy and economic regulations, the China-Pakistan Economic Corridor (CPEC) project emerged as a major incentive for the national economy.

Before it could spark a wave of industrialisation, joint ventures and higher exports, it gave a welcome fillip to the stock market. Earlier, most of the free floating capital was being parked in gold and property. This money could not be attracted by banks and industrialists desirous of pouring capital into the production processes.

A deeper look at profiles of companies whose stocks have done well, however, shows no significant efforts to make improvement and boost their share in the production of goods.

A major group of players in this scenario is the one that is shy of investing in the production processes but keeps large piles of cash for profit-making.

The sentiment-based stock movement helped by such cash is not an encouraging sign as there is always the threat of bubble being burst. But this money flow hardly finds other investment avenues.

Despite rising economy, Pakistan still hampered by image problem

This is a cause for worry in a country that fails to win export orders on account of poor industrial progress and still uncertain law and order, which are direct consequences of the country's domestic and foreign policies.

Tax refunds

Talk to exporters who will often complain about the Federal Board of Revenue (FBR) for withholding their tax refunds. They are not able to borrow export-boosting capital from banks at a high mark-up and also could not attract market partners when their own money is stuck with tax authorities.

In this situation, they cannot think of being competitive in the global market by adopting state-of-the-art technology and trained workforce.

Exports are a major source of foreign currency earnings. They can be improved through better-quality products, innovation, exploring new markets, outreach to buyers and financiers.

What is the government doing in such a scenario? Is this not a panic situation as foreign exchange earned via exports provides the backbone for making repayments both on the micro and macro scales?

Has the government reprimanded the FBR for holding back the tax refunds? Does it talk about assisting the balancing, modernisation and replacement (BMR) programme for export goods industries? Are any efforts under way to bring down the mark-up on bank borrowings?

Nothing of this sort seems to be happening. So, how can Pakistan's exporters hope of getting out of the quagmire in which they are sinking deeper?

The writer has worked with major newspapers and specialises in the analysis of public finance and geo-economics of terrorism

Published in The Express Tribune, January 9th, 2017.

Like Business on Facebook, follow @TribuneBiz on Twitter to stay informed and join in the conversation.
COMMENTS (2)
Comments are moderated and generally will be posted if they are on-topic and not abusive.
For more information, please see our Comments FAQ