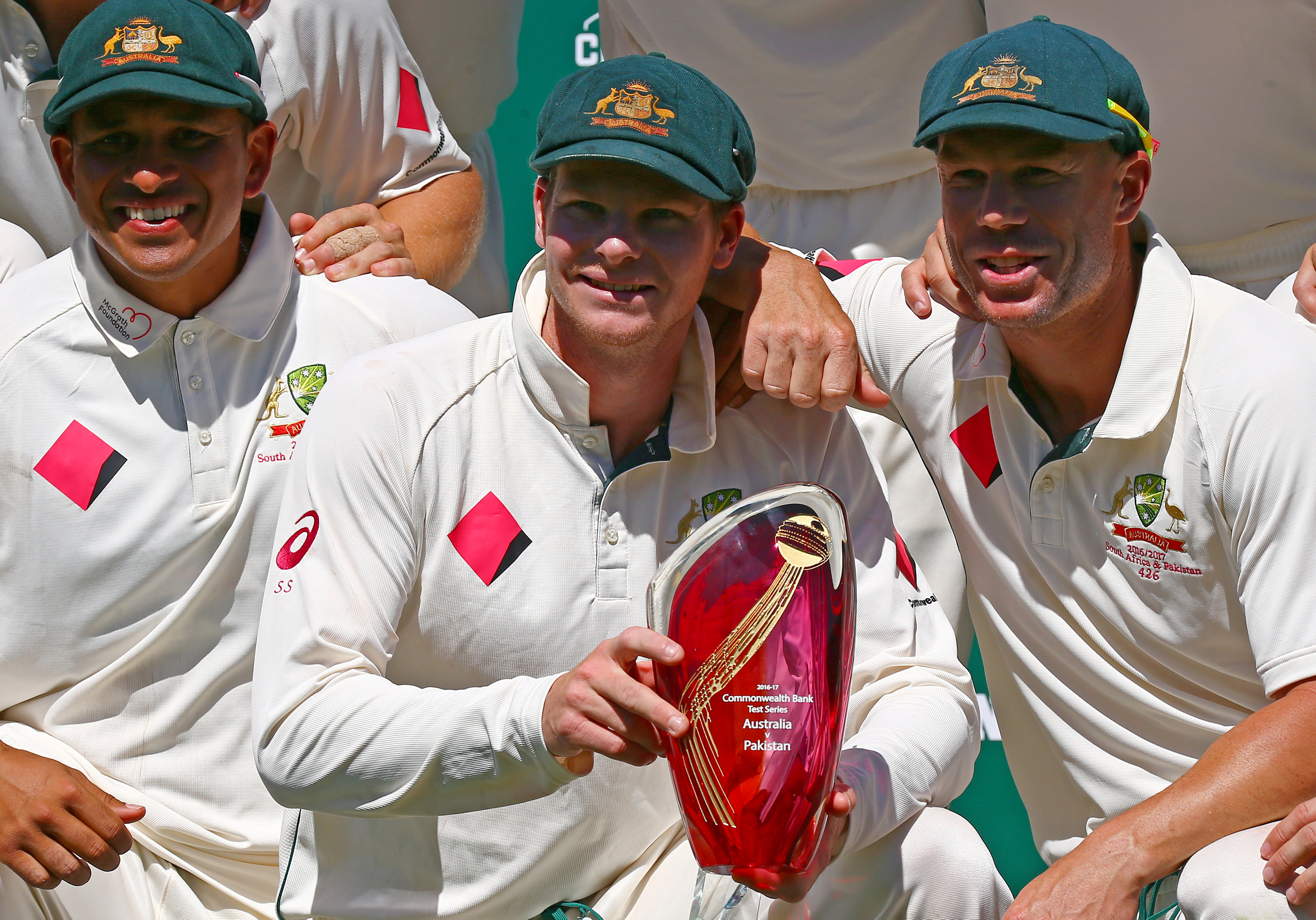 ---
SYDNEY: Australia skipper Steve Smith is switching his focus to the difficult challenges confronting his new revamped team in India after polishing off a Test series clean sweep over Pakistan on Saturday.

The hosts crushed the tourists by 220 runs by tea on the final day in the third Sydney Test to inflict 12 straight Test defeats over Pakistan in Australia, stretching back to 1999.

Smith has led Australia to four Test victories and a three-game ODI series win over New Zealand since the nadir of an innings debacle to lose their home series against South Africa in Hobart in November.

The Australians have looked a vastly different team with the inclusion of young batsmen Matthew Renshaw and Peter Handscomb, but now face their moment of truth on a gruelling four-Test series in India, starting next month.

Whitewashed: Australia beat Pakistan by 220 runs in Sydney Test

Smith said having a new set of players may help deal with the mental scars of past tours to India, where Australia have not won a Test match since 2004 and have lost the last seven.

"It helps in a way [with the new guys], but the guys also haven't experienced the conditions as well which is going to be a tough one too," Smith told reporters after the Sydney Test win.

"It's a completely different place to play, playing on those wickets is nothing like playing here in Australia.

"Guys will have to adapt quickly and find a way to be successful in those conditions."

Smith, who was a member of the Australia team that was hammered 4-0 in India in 2013, said he was anticipating a testing time ahead.

Day Four: Pakistan 55-1 at stumps against Australia in Sydney Test

"It's going to be a very difficult series going over there," he said. "We're under no illusions it's going to be tough. We're going to have to play some very good cricket if we want to compete over there."

He added: "It's going to be a great challenge and learning curve for this group."

Smith said he expected the core of the current team to play in India.

"A few of us have been there before and we know it's difficult to play in their own backyard. They're a very good team," he said. "There are obviously going to be a few people added to the squad. We're going to have to play incredibly well over there."

Smith said Australia's fortunes turned after the nightmare in Hobart, where they went down by an innings and 80 runs to South Africa inside four days forcing drastic team surgery.

Day Three: Pakistan 271-8 at stumps against Australia

"It was a pretty tough time to be honest. You lose your first two Tests of an Australian summer and you are not in a good place," said Smith.

"It wasn't a great time but I'm really proud of the way the guys have come in and turned it around since then.

"I think it was when we all got together as a group and trained for the first time in Adelaide.

"Straight away I felt a shift in attitude and energy and enthusiasm amongst the group and we were able to put all of that out in the middle and get the performance we were after."

Rookie opener Renshaw scored 184 in the first innings of the Sydney Test against Pakistan, while number five batsman Handscomb finished with two centuries and a series average of 114.66 against Pakistan.