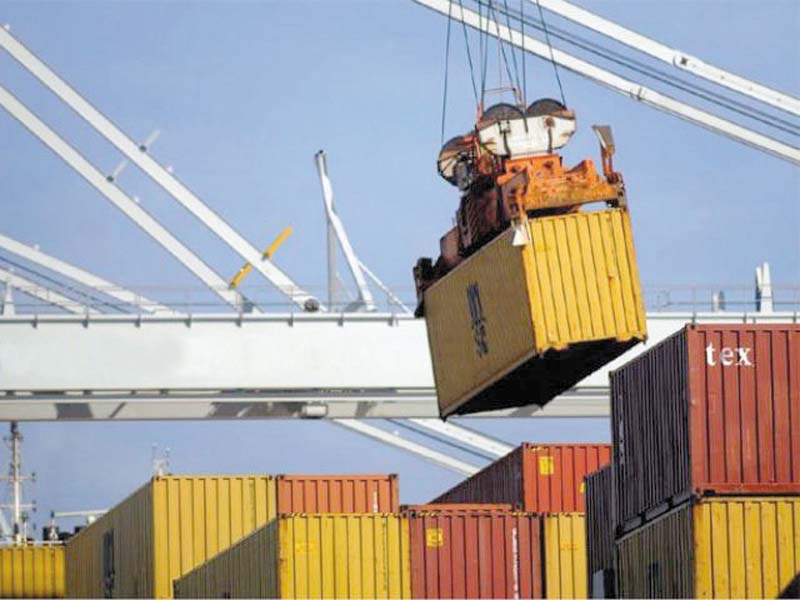 ---
ISLAMABAD: Pakistan and Kyrgyzstan, which have recorded a massive 60% increase in bilateral trade with the revival of Quadrilateral Agreement for Traffic in Transit, are set to hold a huddle of the Joint Ministerial Commission next week to suggest fresh measures for boosting cooperation in energy and trade.

"The Joint Ministerial Commission of the two countries is going to meet after a hiatus of 10 years on January 12 and 13 in Islamabad," a senior government official said while talking to The Express Tribune.

Kyrgyzstan is part of the Central Asia-South Asia (Casa) 1,000-megawatt power supply project, which will bring electricity to energy-starved Pakistan and Afghanistan. Tajikistan is also a stakeholder in the project and will export cheap hydroelectric power.

In the wake of slow progress on the part of Afghanistan on a trilateral transit trade agreement with Pakistan and Tajikistan, Islamabad had sought to revive its trade accord with China, Kyrgyzstan and Kazakhstan to gain access to the markets of Central Asia.

Belarus, Kazakhstan assure Pakistan of support for Nuclear Suppliers Group bid

The four-nation pact was signed in 1995, but it came into force after many years in May 2004. It permitted the transport of goods to Central Asia via China.

The agreement provides Pakistan with a gateway to Central Asia without passing through Afghanistan and relies on the Karakoram Highway, which connects Pakistan and China, as a transit corridor. It also allows movement of transit goods without levy of any duties in territories of all the contracting parties.

This is the alternative route on which Pakistan and China have worked as transit and bilateral trade with Afghanistan is at a standstill.

"It is a big setback for Afghanistan that could otherwise have earned huge money in transit fee and could have become a hub. However, due to its foreign policy, it has lost this opportunity," commented a Pakistani official.

A senior diplomat of Kyrgyzstan told The Express Tribune that Kyrgyzstan and Pakistan had taken benefit of the quadrilateral agreement as bilateral trade recorded a 60% growth in just one year with big potential for a further increase in commerce.

"The two countries will see a further rise in trade spurred by the China-Pakistan Economic Corridor (CPEC)," he said.

At present, Pakistan's exporters import furniture from Malaysia and then export it to Kyrgyzstan. Pakistan's textile products are also shipped to the Central Asian state.

Pakistan's trade caravan reaches Kazakhstan

Kyrgyzstan shares border with Kazakhstan and Russia and it could become a trade hub in Central Asia.

Kyrgyz parliament has approved Pakistan's inclusion in the regional political, economic and military group, the Shanghai Cooperation Organisation (SCO), with headquarters in Beijing.

Earlier, Pakistan had observer status in the body, but now it has won its membership. Other members are China, Kazakhstan, Russia, Tajikistan and Uzbekistan.

Pakistan has invited all SCO member-states to use its ports for gaining access to trade routes through the Arabian Sea after CPEC is completed and becomes operational.

According to the official, Kyrgyzstan has praised the CPEC project and will try to capitalise on the opportunities at Gwadar port.

At present, traders are using the Karachi Port, but Gwadar will reduce freight cost and give a further push to bilateral trade.

Kyrgyzstan is also a member of the Eurasian Economic Union. Its other members are Belarus, Kazakhstan, Russia and Armenia. No customs duties are levied on the goods that are transported among member-countries of the union.

Pakistan has also expressed the desire to sign a free trade agreement with the union, with vital support of Kyrgyzstan, to step up bilateral commerce.

Published in The Express Tribune, January 7th, 2017.

Like Business on Facebook, follow @TribuneBiz on Twitter to stay informed and join in the conversation.