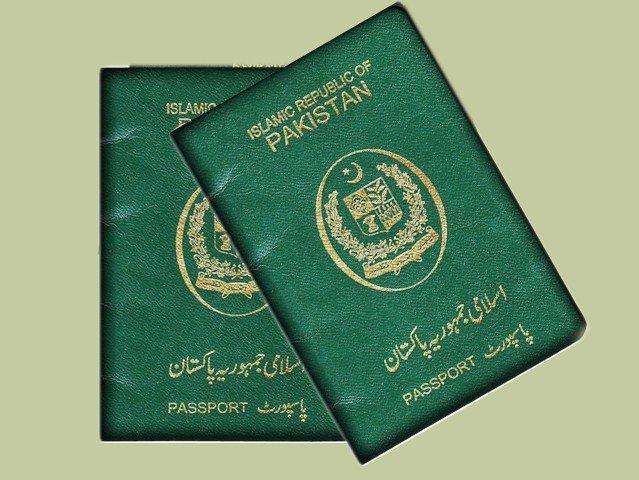 ---
ISLAMABAD: Foreign Office and Wafaqi Mohtasib agreed to designate a focal person at Pakistan's embassy in Libya to resolve issues confronting Pakistanis stranded there.

The move comes on the heels of a letter penned by an ailing widow living along the Line of Control (LoC) in Azad Kashmir and sent it to the Wafaqi Mohtasib, requesting him to ensure her son's safe return.

Abdul Qadeer, stranded in Libya after security situation deteriorated there, had gone there almost five years ago to work as a labourer.

Senior Advisor (Law) and Grievance Commissioner for Overseas Pakistanis Hafiz Ahsaan Ahmed Khokhar said that the deputy head of the commission had been appointed as the focal person at Pakistan's mission in Libya in this regard.

Currently, he said, accurate data regarding the number of Pakistanis still stuck in Libya after the collapse of the Gaddafi regime was unavailable.




Khokar said that a meeting was held between the Wafaqi Mohtasib (Federal Ombudsman) and the Foreign Office on the issue.

Foreign Office officials submitted that steps would be taken for creating awareness among Pakistani expatriates in Libya and the Pakistani mission in Libya would interact more with the Pakistani community for resolving their issues and safe evacuation.

Complaints addressed

Over the past three years, the Federal Ombudsman's Office has resolved 30,804 complaints against Sui Southern Gas Company (SSGC) and Sui Northern Gas Pipelines Limited (SNGPL), resolving problems faced by thousands of consumers across the country.

"These complaints mostly relate to grievances such as inflated bills, low gas pressure and non-issuance of demand notices for new connections," Khokhar said.

Systemic issues, including timely and correct readings of gas meters, wrong bills, violations of OGRA instructions and refusal of timely new connections were also resolved, he said.

"Most of the complaints have been decided in favor of complainants … Maladministration was adjudged against the companies concerned," he said.

Khokhar said that only 355 appeals had been filed against the rulings of the Federal Mohtasib with the president, adding that 112 of these complaints had already been decided while the president upheld the findings of the Wafaqi Mohtasib in 58 cases.

During last year, the Federal Ombudsman's Secretariat received as many as 97,000 complaints against maladministration of government agencies and 94,000 of them had since been decided.

Published in The Express Tribune, January 5th, 2017.
COMMENTS
Comments are moderated and generally will be posted if they are on-topic and not abusive.
For more information, please see our Comments FAQ