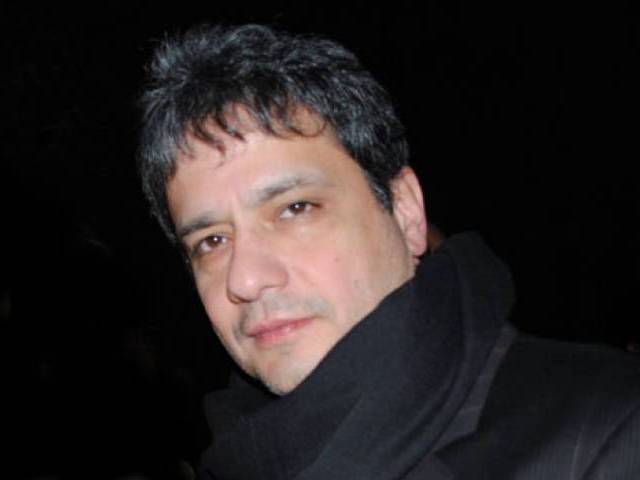 ---
Six years ago today, former Punjab Governor Salmaan Taseer was assassinated by his own guard, Mumtaz Qadri, in Islamabad's Kohsar market.

To honour his father on his sixth death anniversary, the slain governor's son, Shaan Taseer, posted a video on Facebook wherein he spoke about what his father taught him and called for equal rights for all Pakistanis, regardless of their faith.

Personality of the year: Shahbaz Taseer

"We live in a society which oppresses its weakest section and where no Ahmadi, Shia and Christian can live their lives according to their wishes," he said.

He continued, "This year Pakistan will become 70 years old and this is the country which was constituted to safeguard the lives and interests of the Muslim minority of the South Asia."

"Today, being a nation, let's commit ourselves to treat every Pakistani equally whether they are Shia, Sunni, Ahmadi or Christian… One nation, one blood, one Pakistan... Pakistan for all... Long live Pakistan!" he concluded.

[fbpost link="https://www.facebook.com/shaan.taseer/posts/1206469126138556"]

Salmaan Taseer was vocal spoke about his hopes of a progressive Pakistan, campaigned for minorities' rights and lauded those who, like him, called for a repeal of the blasphemy law.

As criticism from extremist elements grew against him, Taseer grew bolder, funnier and more unguarded, vowing not to cow down to fundamentalists even if he was the last man standing.

Shaan Taseer booked for 'hate speech' following Christmas message

An FIR was registered on Saturday against Shaan Taseer for alleged 'hate speech' after he posted a video on Facebook, greeting fellow countrymen on the occasion of Christmas. He also requested prayers for blasphemy victims including Asia Bibi, Nabeel Masih and their families, and all other Pakistanis languishing in jails on charges of blasphemy.

66 tweets that sum up the legacy of Salmaan Taseer

Talking to The Express Tribune, Shaan said on Tuesday, "The state [seems to be] retreating whenever or wherever the mob appears to exact blood for imagined slights. Whereas the state should come into action when violent mobs arise [but] it retreats and even assists it. To find hate speech in today's Pakistan not in the ranks of the ASWJ or the Lal masjid but in a Christmas message is the stuff of satire. It reminds me of a 50 50 skit."
COMMENTS
Comments are moderated and generally will be posted if they are on-topic and not abusive.
For more information, please see our Comments FAQ