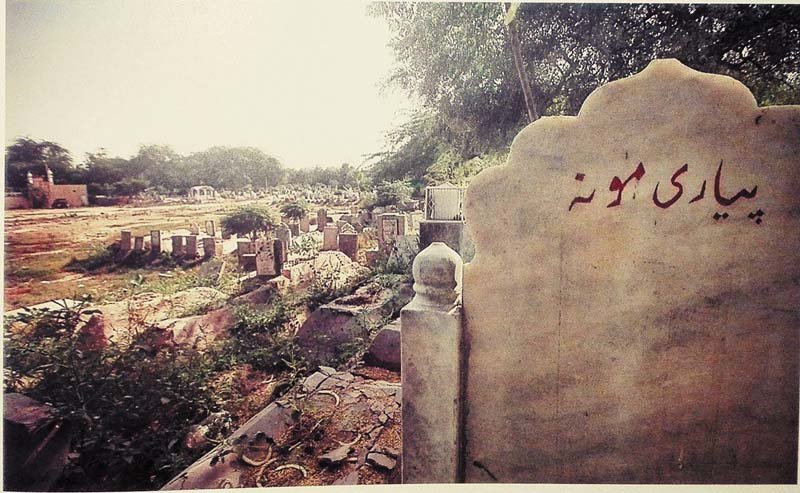 ---
LAHORE: The rich history and forgotten legacy of the Sikh community was the topic of discussion at Faiz Ghar on Monday.

In a visual presentation and discussion session, Amardeep Singh spoke in detail about his illustrative book Lost Heritage—The Sikh Legacy in Pakistan. He provided an insight by investigating the relinquished heritage spanning from the 15th to the 21st centuries.

A deep rooted desire to connect with the land of his ancestors propelled Singapore-based Amardeep to visit Pakistan and discover historic landmarks and stories of his community, which was forced to move eastward after partition in 1947.

His dream of discovering his ancestral roots was fulfilled in 2014 when he got the opportunity to explore the Sikh legacy in West Punjab, Khyber-Pakhtukhwa and Azad Kashmir.

According to Amardeep, he managed to visit 36 places in 30 days and ended building up emotive stories, spanning 60 chapters. The publication has 507 photographs of monuments, forts, battlegrounds, commercial and residential establishments and places of worship which bear witness to the heart-wrenching circumstances of partition.

Amardeep said that initially he did not visit Pakistan to write a book. In fact, he just wanted to visit Muzafarrabad and Kashmir Valley where his father, who spoke endlessly about the pleasant weather, was born.

Speaking to the audience, Amardeep said he sees his generation as the last link between those directly affected by the partition of India in 1947 and people of the present, who have little emotional attachment to that cataclysm.

"We have grown up hearing firsthand accounts from those who were affected, uprooted and struggling as refugees to restart their lives", Amardeep said.

According to him, the Sikh community had lost 80% of its ancestral land during partition in Pakistan. However, he believed that the greatest loss was the forgotten history on both sides of the border.

"Sadly, when it comes to Sikh history, Pakistani text books have entirely wiped out the Ranjeet Singh era, while in India there is no need to teach the history of Sikhs because it is now the history of Pakistan," he said.




Amardeep said that while compiling the book, he deliberately did not focus on gurdwaras and instead wanted to shed light on human stories and their emotive value attached to Sikh architecture in Pakistan.

According to him, the heritage of the land where Sikhism was founded is not limited to a few functional gurdwaras.

"What about magnificence of the hundreds of gurdwaras that once adorned every village? What is the state of scores of forts, historic battle grounds and monuments especially in Kashmir and Khyber-Pakthunkhwa?" he asked.

The author continued that while his search was focused on discovering the Sikh legacy, he also incorporated Hindu and Muslim history.

"I visited the Muslim Shrines of Baba Farid, Baba Bulleh Shah, Sain Mian Mir and the Hindu Shrines of Pharladpuri etc. This allowed me to appreciate the secularity of a united Punjab," he said.

According to the author, for anyone talking about Ranjeet Singh's era, it is important to understand that his reign cannot be characterised as Sikh rule as it was a secular empire consisting of a considerable population of Punjabi Muslims and Hindus.

Published in The Express Tribune, January 4th, 2017.