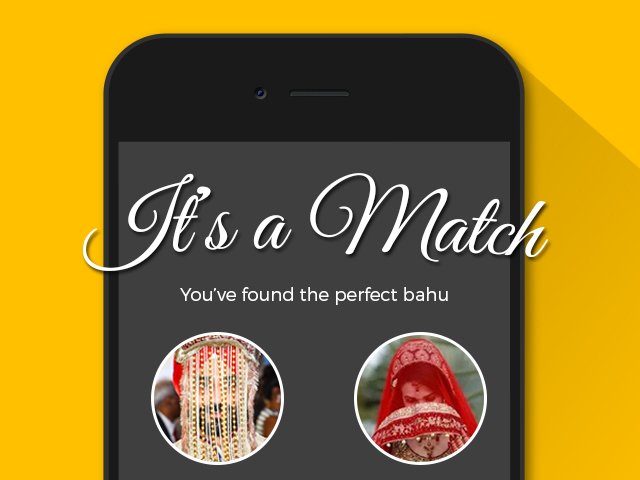 ---
With a stellar 2015 and even better 2016, the startup ecosystem in Pakistan is only getting bigger and we have our hopes high for the New Year. As Pakistani entrepreneurs continue to beat the odds, we present to them our wish list for 2017 – a mixed bag of ideas inspired by startups from around the world.

So - on your mark, get set, go!

1) Democracy 2.0

In the run-up to 2018 elections, Pakistan can benefit from a mobile application which streamlines rigging evidence from users across the country, allowing voters to exercise their right to a free and fair election and to expose fraud. For later years, it can become a directory of all the lawmakers, their constituencies and their election promises.

Inspiration: Ushahidi

2) Tinder for parents

Okay not exactly that but Pakistan needs a rishta app where parents can browse through reams of potential damaads and bahus with a simple swipe to arrange marriages. About time we make the awkward drawing room experience digital.

Inspiration: Tinder

This guy launched 5 startups in 2016. Here's why, how, and what he learned

3) Ramp up

Absence of a simple ramp bars hundreds of wheelchair users in Pakistan from entering a building and in a way, disables them from living a full life. An app that allows users to map accessibility at schools, restaurants and other buildings can work as a great resource for people with disabilities as well as a call for making those structures wheelchair-friendly.

Inspiration: AXS Map

4) e-Therapy

In a society where mental problems are not acknowledged and seeking help is frowned upon, an online platform with qualified psychologists and psychiatrists can provide much-needed guidance to the many who otherwise suffer in silence.

Inspiration: BetterHelp, Talkspace etc.

5) My cup of tea

Who doesn't like to start the boring nine-to-five workday with a garam dhabay ki chai? With a tea shop at every corner and millions to sip the brew, a startup which delivers tea from dhabas to overworked caffeine lovers in less than 15 minutes can surely be the next big thing.

Inspiration: Fetch Coffee

This startup lets you connect to the internet using someone else's data

6) Power play

Everyone hates dying batteries and while car users have a simple solution for charging their phones, no one ever thought about bike riders in Pakistan - which by the way are in huge numbers. A company that produces mobile chargers for bikes can hit a jackpot as it will be exploiting a vast yet untouched market.

Inspiration: Bolt

7) Bikepool

Another bike-related startup could be about ride sharing – an app connecting bike owners with potential riders taking the same route. In Pakistan, with mostly men riding bikes, the business will be serving only one gender but it will still have a huge impact. A bigger challenge will be addressing safety concerns.

Inspiration: Scoop etc.

8) Meal in a bottle

In the time of disasters or even everyday poverty, supplying adequate amount of food to the needy remains a challenge in Pakistan. With no shelter and other resources, making use of edible aid only add to the miseries of people. A startup, which can efficiently provide nutrients of a complete meal in liquid or powder form, will be a good solution for our relief work problems. Real test would be to develop taste that suits the spice-loving public.

Inspiration: Soylent

9) Rs100 Cinema

Is it just us or do others also want to watch their favourite movies – no matter how old – on big screens? Andaz Apna Apna anyone? This startup can either build its own theatre hall or partner with an existing cinema to show popular movies from yesteryear at a cheaper price. A side business of popcorns and fandom merchandise can further diversify income sources.

Inspiration: Dollar theatres

'Pakistani e-commerce expected to hit $1b by 2020'

10) Chotu.com

An online marketplace for errands where people can place ads for tasks they want to get done – picking up laundry, grocery shopping, moving furniture - and the amount they are willing to pay. Interested users can agree to do those jobs and get paid.

Inspiration: TaskRabbit

11) Click for a cause

A website which brings all  lawful charity organisations – be it for education, health or  poverty - under one roof, making it possible for users to donate to different organisations with a single click. The website can also be used to raise funds for different campaigns.

Inspiration: betterplace.org

12) Art bazaar

With so much talent and not many platforms to showcase, we can surely have an online creative company which allows users with different skills to collaborate on art projects; voiceovers for a documentary, script for a theatre play or illustration for a book cover – the possibilities are endless.

Inspiration: HitRecord

Ferya Ilyas is a senior sub-editor at The Express Tribune and Dr Cedric Aimal Edwin is an Assistant Professor and Head of Technology Incubation Centre at the Ghulam Ishaq Khan Instituteof Engineering Sciences and Technology.
COMMENTS
Comments are moderated and generally will be posted if they are on-topic and not abusive.
For more information, please see our Comments FAQ