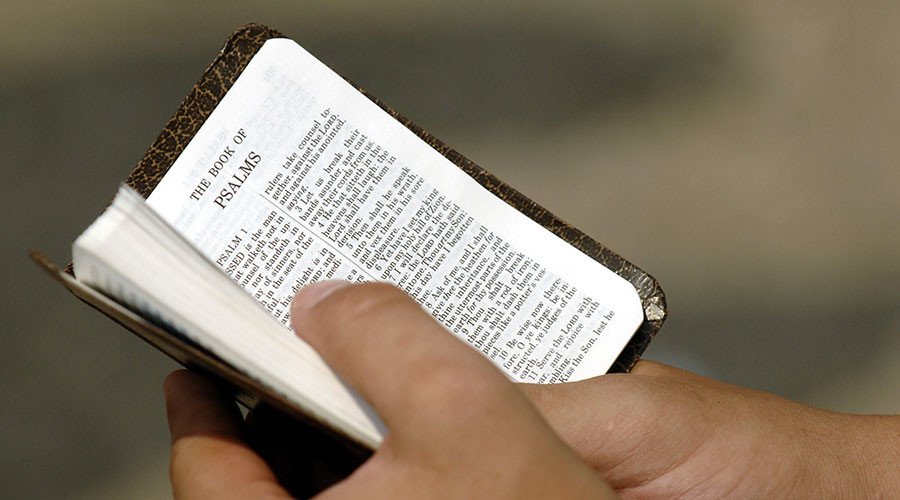 ---
A woman reading the Holy Bible was stabbed by an Afghan migrant on Thursday in an asylum accommodation in Austria.

The attacker claimed he stabbed the woman because he was suffering from "personal problems", according to local media.

Merkel 'firmly' rejects reversing refugee policy after attacks

The incident took place in the Timelkam municipality in Upper Austria state, police said. The woman and her husband had been invited to the accommodation to read the Bible for its Christian residents when the Afghan man entered the kitchen and stabbed the woman with a butter knife. The woman fell backwards and hurt her ear but her thick coat protected her from serious injury.

The 22-year-old, who said that he had never seen his victim before, was detained by police and later taken to a prison in the city of Wels, some 35 kilometers from Timelkam.

'Terrorists' smuggled into Europe with refugees, says Merkel

Around 700,000 migrants entered Austria last year and about 90,000 applied for asylum in the country sitting on the migrant route from Turkey via Greece and the Balkans to Germany. Afghans constitute the largest national group seeking asylum in Austria.

In 2015, an asylum seeker from Iraq identified as Amir, raped a 10-year-old boy at a swimming pool in Vienna. The man later told police he had had a "sexual emergency".

Afghan teen arrested over German murder-rape 

In September last year, police in northern Austria detained five migrants from Afghanistan over accusations of sexually harassing women during a wine festival in the city of Wels.

According to DiePresse, four of the alleged perpetrators appeared to be unaccompanied teenage refugees, aged between 15 and 16, while the fifth was 22 years old.

This article originally appeared on RT.
COMMENTS (3)
Comments are moderated and generally will be posted if they are on-topic and not abusive.
For more information, please see our Comments FAQ