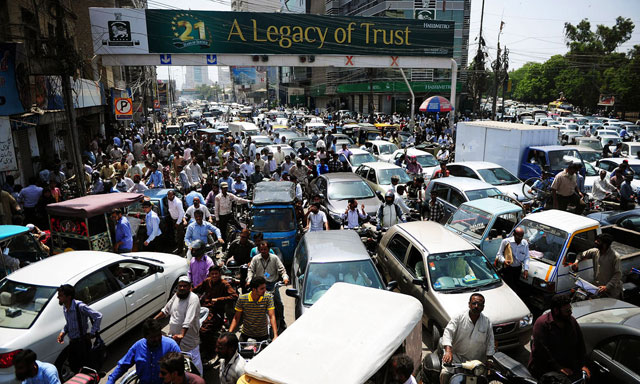 ---
"When you plant cars, you harvest traffic." But these words of wisdom from a German mayor are clearly lost on Karachi administrators who are least interested in regulating the number of new cars entering the city every day, let alone discourage existing car users.

In such a situation, the arrival of taxi services such as Uber and Careem make one wonder how are they contributing to the already unbearable traffic congestion in Karachi.

Uber under pressure in Pakistan as Careem speeds ahead

As numbers tell great stories, let's have a look at them. According to data gathered from different reliable sources, Careem has a fleet of 375 registered cars in Karachi – half of which are brand new. Uber, on the other hand, has 280 cars – 100 new – serving its customers.

Not a big number for a city already crowded with millions of cars and with a trend of thousands joining every month. Also, the assumption is that many taxi users are those who have a car but are opting for cab services for convenience – hence, reducing the use of private vehicles.

But what needs to be understood is that these taxis are joining a system of private cars, trucks, rickshaws and buses which have settled into a more or less stable level of crowding. The new arrivals, no matter how few, disturb this system.

To put this in perspective, we must go back to where this all started – the West.

When New York City's business district Manhattan witnessed a nine per cent drop in travel speed, app-based taxi services such as Uber found themselves in the middle of a storm as they were criticised for being a great source of the swelling congestion. A short yet expensive report claimed the concerns against taxi services were unfounded but it was dismissed by many experts as 'flimsy' and 'lacking details'.  Uber's own numbers, crunched by transportation analyst Charles Komanoff, proved the cab service is – in fact - making traffic worse.




In Uber's hometown San Francisco, the local body for transport blasted app-based taxi companies for downtown traffic congestion including increasing carbon emissions due to more cars on the roads. In London, a study by their transport department found that the rise of taxi apps such as Uber has played a part in worsening congestion.

Careem argues that if online taxi business keeps growing in Pakistan, it will only reduce the car burden on roads as one vehicle will be catering to multiple customers but this is an optimistic forecast. If the state of public transport system does not change, if the number of new cars entering the city is not regulated and if no revolutionary steps are taken to deter the use of existing cars, commuters of Karachi – with all their fancy cars, rusty minibuses and back-breaking rickshaws – will be on the roads (literally!).

Uber vs Careem: Which online taxi service is better

While the current number of app-based taxis in Karachi is not as scary as those in New York or London, the widespread perception of how lucrative this business is inflates the fleets of Uber and Careem with each passing day.

To be fair, private cab companies are a better alternative to the rickshaws and peeli/kali taxis available in Karachi but having them is like putting a band aid on the city's traffic cancer. What is actually and urgently needed is a reliable public transport system.

Ali Lawati is a transportation consultant and a published author and Ferya Ilyas is a senior sub-editor at The Express Tribune.