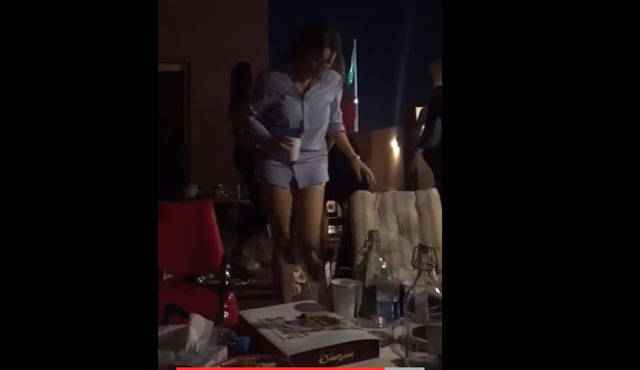 ---
Saudi Arabian authorities have made a number of arrests using viral footage of a 'mixed party'.

The authorities have been using the footage, uploaded on YouTube, to identify and arrest partygoers in the kingdom.

Saudi religious police arrested after online furore

The short clip features a group of young men and women drinking and dancing on the terrace of a building as Arabic music plays in the background.  The video has garnered over 8,000 views since being posted last week.

Authorities have arrested the suspected organiser of the party. While details about the location were not posted with the video, police were able to identify the area from a flagpole seen in the video. The aforementioned suspect is said to have confessed to arranging the party.


After perusing the video, many of the revelers were identified and arrested, a Makkah police spokesperson said. The case has been referred to public prosecution.

Saudi police arrest 'online cross-dresser'

Saudi Arabia has extremely strict laws on interaction between men and women as well as the sale and consumption of alcohol. Earlier this year, six women and five men were sentenced to 300 lashes and a year in prison for partying at a beachside villa.

This article originally appeared on Khaleej Times.
COMMENTS (3)
Comments are moderated and generally will be posted if they are on-topic and not abusive.
For more information, please see our Comments FAQ