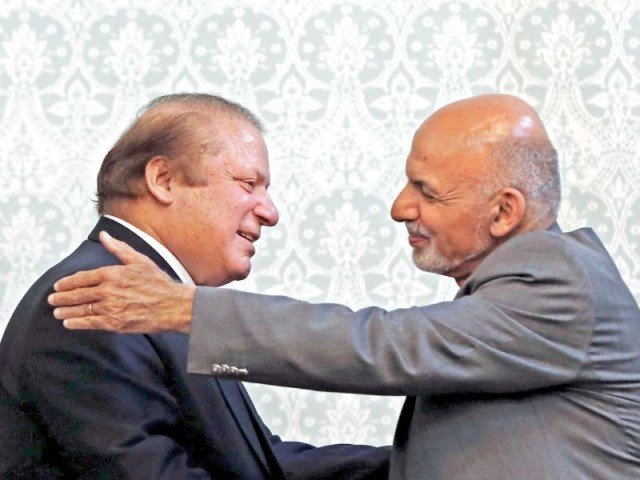 ---
ISLAMABAD: A senior leader of the Hizb-e-Islami Afghanistan (HIA) has said that Pakistan has neither interfered nor opposed its peace talks with the administration of President Ashraf Ghani.

"Pakistan had supported the HIA-Kabul negotiations which led to the signing of a peace deal in September," Dr Ghairat Baheer, the head of HIA's political affairs committee, told The Express Tribune in an exclusive interview.

Kabul slams tripartite meeting in Moscow

Afghan diplomatic sources endorsed Dr Baheer, saying that Pakistan had not interfered in peace talks with the HIA.

"It's a fact that no one from Pakistan has ever dissuaded us from peace negotiations with Kabul. Conversely, Islamabad fully supported the peace process," said Dr Baheer, who is now part of a six-member committee that oversees the implementation of the agreement that allows the HIA to play an active role in politics.

On the Pakistan-Afghanistan tensions, he called for an end to hostile statements by leaders from the two countries which, according to him, increase mutual mistrust. "If there is war or instability in Afghanistan, it will naturally affect Pakistan," he said. "Therefore, the two governments should pursue a policy that can bring their peoples closer."

Kabul asks UN to clear Hekmatyar's name

When his attention was drawn to the Taliban's demands for peace talks with Kabul, Dr Baheer said neither side should set any preconditions for dialogue. "All sides should put their conditions on the table," he said and referred to the unconditional talks between the HIA and the Kabul administration.

The Taliban have long asked for the reopening of their political office in Qatar and lifting of international sanctions on their senior leaders before they could think about sitting across the table with Afghan negotiators. "Those who do not join the peace process will stand isolated," the HIA leader said in a veiled reference to the Taliban.

Asked to comment on the impression created by some circles that Kabul has made peace with the HIA to make it join the fight against the Taliban, Dr Baheer said it would never happen as Gulbudin Hekmatyar has already stated that the HIA would stay neutral in the war. Dr Baheer said the HIA would take part in the next parliamentary elections.

Published in The Express Tribune, December 27th, 2016.
COMMENTS
Comments are moderated and generally will be posted if they are on-topic and not abusive.
For more information, please see our Comments FAQ