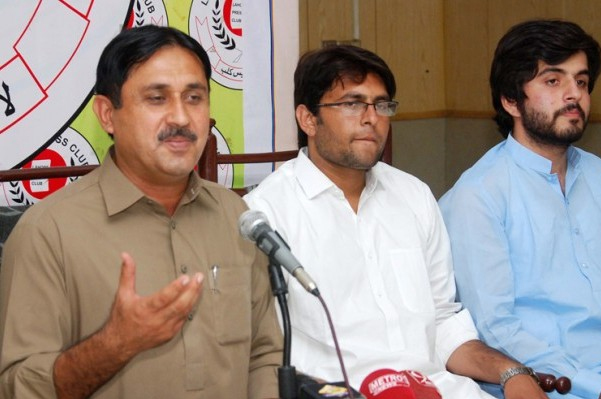 ---
LAHORE: The top court has suspended the Lahore High Court's order to exonerate MNA Jamshed Dasti in a fake degree case.

On Monday, a three-member apex court bench headed by Justice Asif Saeed Khan Khosa passed this order on an appeal of the Punjab Prosecution Department while also summoning Dasti to court for the next hearing.

Additional Prosecutor General Mazhar Shair Awan argued the trial court awarded jail term to Dasti after going through incriminating evidence against him. The LHC division bench declared his sentence as illegal and ordered his release.

Jamshed Dasti vows to turn things around

Mazhar claimed the proof of his fake degree was on record but the high court ignored the evidence and declared him innocent. Because of his fake degree, Dasti was not allowed to participate in the 2013 general elections. The law officer requested the court to set aside the LHC order and restore Dasti's conviction.

On April 4, 2013, a district and sessions judge of Muzaffargarh punished the lawmaker with a three-year jail term and a fine of Rs5,000. He was arrested from the court and was shifted to jail.

On his appeal against the conviction, an LHC division bench in Multan ordered his release on April 10, 2013 after setting aside the district court's order.

Published in The Express Tribune, December 27th, 2016.