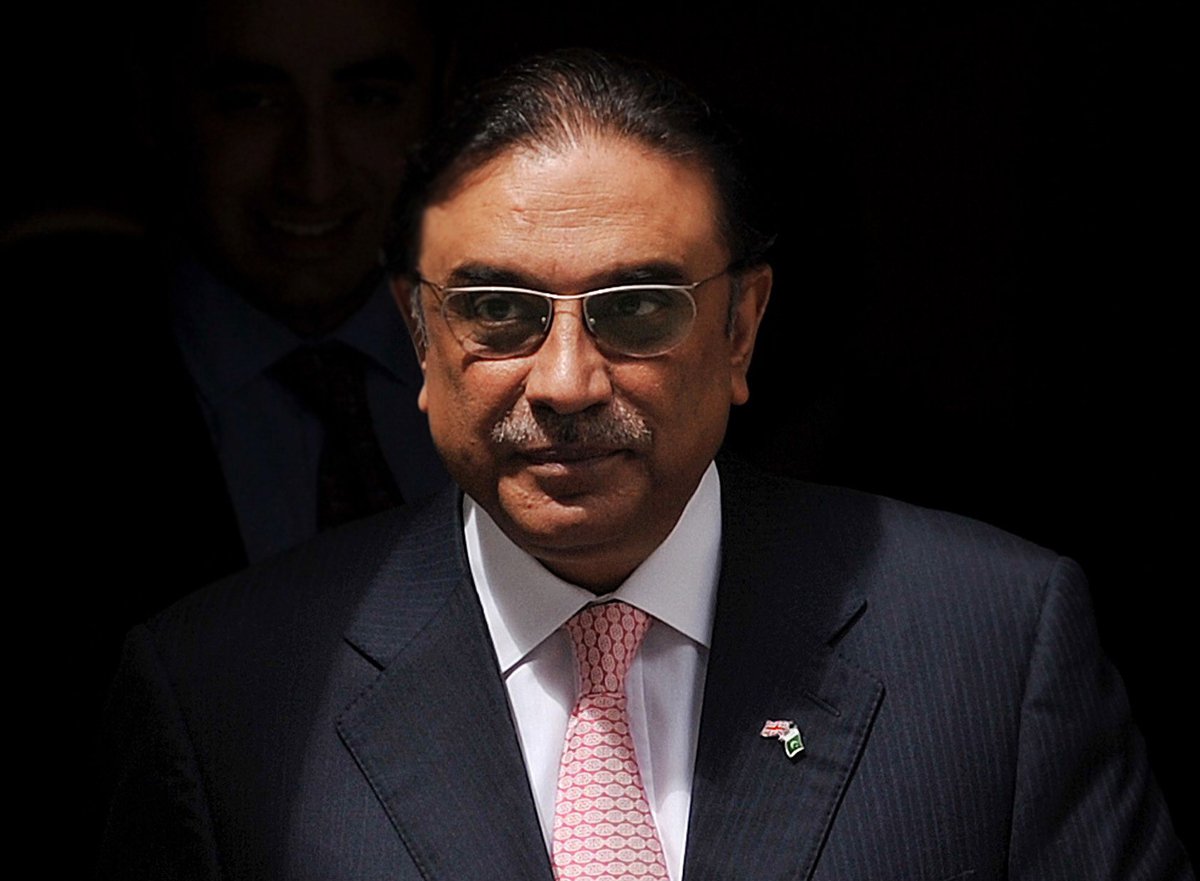 ---
KARACHI: Asif Ali Zardari and Chaudhry Shujaat Hussain discussed on Sunday the possibility of forming a grand alliance of opposition parties ahead of launching an anti-government movement.

"This is the proper time to join hands and strengthen coalition partners," Chaudhry Shujaat said in the presence of the chief minister Sindh and Bilwal Bhutto-Zardari.

"The discussion focused on approaching various opposition parties in parliament on PPP's four demands," he said.

Both leaders are learnt to have evolved a consensus and agreed to pursue this idea.




"It was decided in the meeting that the proposed alliance will be non-violent and will not derail the democratic dispensation," a PPP leader familiar with the development said.

Citing reasons for living in self-imposed exile Zardari said: "I made no deal and stayed abroad because of (various) health issues. Doctors have now allowed me to travel by air, so I have returned home," he said, adding that both leaders also shared a few sentences in Punjabi in a lighter mood.

Zardari assured him that after December 27, he would spend most of his time in Islamabad and Lahore, sources said. "All decisions will be made at the CCI meeting, where a good decision will also be announced."

The decision could be about by-election of Bilawal or his marriage or some influential person joining the PPP, three senior PPP leaders speculated differently on what surprise Zardari may spring.

Meanwhile, secret contacts also started between PPP and PML-N. But no one is willing to talk about it on record.

After Zardari's return, party leaders also discussed how to approach dissident PPP leaders. There are reports that Bilawal and Murtaza Bhutto's family agreed to shun differences.

During his media talk at the Mazar-i-Quaid, he said: "Fatima Bhutto and Zulfiqar Junior are family. Our doors are always open for them," he remarked.

Different options and issues are scheduled to be discussed on December 27. PPP leaders have started reaching Garhi Khuda Bux, where 7,000 security personnel would be deployed.

PPP's co-chairman Asif Ali Zardari and his son Bilawal will travel to Garhi Khuda Bux on Monday (today) and visit the Bhutto mausoleum before attending the death anniversary of his wife Benazir Bhutto, which would be held on December 27. He will hold a meeting with party leaders and members.

On Sunday, he spent a busy day by visiting the Mazar-i-Quaid and Abdullah Shah Gahzi's shrine, besides meeting his ailing friend, Dr Asim, at the National Institute of Cardio Vascular Disease (NICVD).

He participated in the wedding ceremony of the daughter of PPP leader Imtiaz Shaikh.

Anwar Majeed's friendship

PPP Co-chairman Asif Ali Zardari acknowledged on Sunday that he had ties with businessman Anwar Majeed, whose house was raided by Rangers after which a terrorism case was registered against him.

At the Quaid's mausoleum, Zardari avoided commenting on the cases against Majeed and said: "You better ask the federal interior minister about this."

Zardari, said to be Anwar Majeed's friend and business partner, was flanked by the Sindh chief minister and former federal law minister Farooq H. Naek.

Published in The Express Tribune, December 26th, 2016.
COMMENTS
Comments are moderated and generally will be posted if they are on-topic and not abusive.
For more information, please see our Comments FAQ