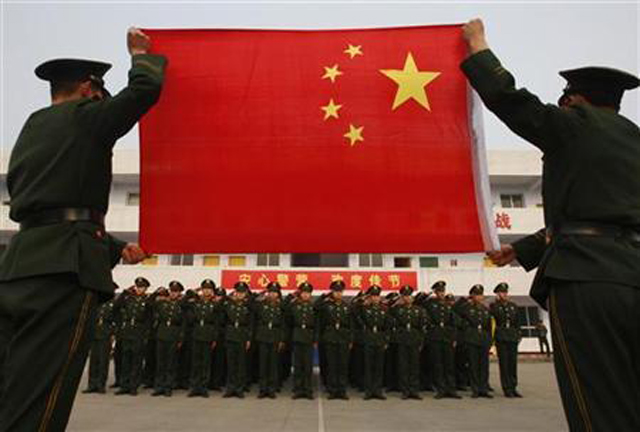 ---
BEIJING: Chinese authorities have confirmed that prominent legal activist, Jiang Tianyong, has been detained on suspicion of inciting subversion of state power, his lawyer said on Friday, setting the stage for possible formal charges.

Disbarred lawyer Jiang, 45, has spoken out about a government crackdown on legal defenders and has been involved in high-profile cases of dissidents who have angered authorities, including blind activist Chen Guangcheng, who left China after he fled to the US embassy in 2012.

China's economy 'integrated' with global economy

Jiang's family had been unable to locate him despite police saying he was released on December 1 after spending nine days in detention. Jiang's lawyer, Qin Chengshou, told Reuters that the family has now received a notification from police in Changsha in the southern province of Hunan that Jiang had been placed under a form of detention called "residential surveillance in a designated location", though he did not know where.

China 'striving for new world order'

Qin did not elaborate on whether Jiang had actually been detained all along. Repeated calls by Reuters to police in Changsha on Friday, seeking comment went unanswered. Written on the document was that Jiang was suspected of inciting subversion, Qin added. "It's hard to say if that's what he'll end up being charged with. It may change. We lawyers do not think that he is guilty of this," he said by telephone.

Jiang had yet to be formally arrested and there will now be an investigation process that could take some time, Qin said.

Jiang had been in Changsha to visit relatives of another arrested human rights lawyer, Xie Yang. Last week, the official Legal Daily said Jiang had been in possession of documents related to state secrecy, was suspected of sending them abroad, and that he had "colluded" with people and groups overseas.

Qin said such accusations were highly irregular, as Jiang has not been found guilty of any crime. "Only if a court finds him guilty can you say he's a criminal." China's legal system is controlled by the ruling Communist Party and if charges are filed, a court will not find in his favour. Philip Alston, the UN Special Rapporteur on extreme poverty and human rights, said earlier this month he feared Jiang's disappearance was in part a reprisal for a meeting the two had during Alston's August visit to China.

Chinese consortium wins bid for 40% stake in Pakistan Stock Exchange

China's leadership has overseen a sweeping crackdown on activists since President Xi Jinping took power, including detaining or imprisoning dozens of rights lawyers in what the government says is the targeting of criminal acts. China consistently rejects criticism of its human rights record and says it is a country ruled by law.


COMMENTS
Comments are moderated and generally will be posted if they are on-topic and not abusive.
For more information, please see our Comments FAQ