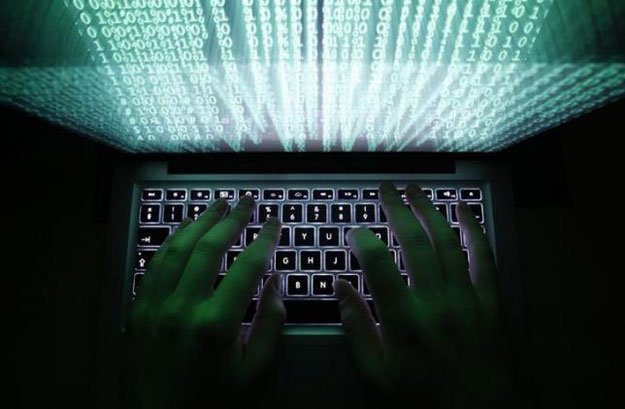 ---
It seems that hacking has become a daily trend. Internet users from Bangladesh complained Tuesday morning that they were unable to access the Google's Bangladesh domain. When search for google.com.bd, a black screen with the following message appears:

'Google Bangladesh STAMPED by Team Pak Cyber Attackers.'


OMG! https://t.co/E8gmKTnYuQ (#Google #Bangladesh) has been hacked. :O #Googlehacked pic.twitter.com/wcjvYcabhX

— Hasibul Kabir (@hkhasib) December 20, 2016


The message further reads: "Security is just an illusion." The alleged hackers, who appeared to be from Pakistan, have left behind a message on the hacked page, identifying themselves as 'Faisal 1337'.

At the bottom of the hacked page, the hackers also posted a link to their Facebook profile along with the email ID.

Yahoo security problems a story of too little, too late




Talking to bdnews24, chief strategy officer for Fibre At Home Sumon Ahmed Sabir confirmed that the Google's Bangladesh domain was compromised. "It has been compromised. Some hacker group … they are claiming they did it."


Looks like @Google has been hacked in Bangladesh

— Osman (@osman_husain) December 20, 2016


While explaining how it had happened, Sabir said that all search queries from Bangladesh go through the gateway of Bangladesh Telecommunications Company Limited (BTCL). The hackers were able to redirect the information for 'google.com.bd' on BTCL's DNS entry, making Google users searching for country's Google domain to land on other pages.


And Pakistani cyber hackers hack #Google Bangladesh ... just because.#CyberSecurity pic.twitter.com/CjHX9P0bAh

— Ell_Enn (@ell_enn) December 20, 2016


Later in the afternoon, State-owned BTCL said that the issue has been fixed. "There had been a problem, which has been fixed," said Director (PR) Mir Mohammad Morshed.

This article originally appeared on bdnews24.com
COMMENTS
Comments are moderated and generally will be posted if they are on-topic and not abusive.
For more information, please see our Comments FAQ