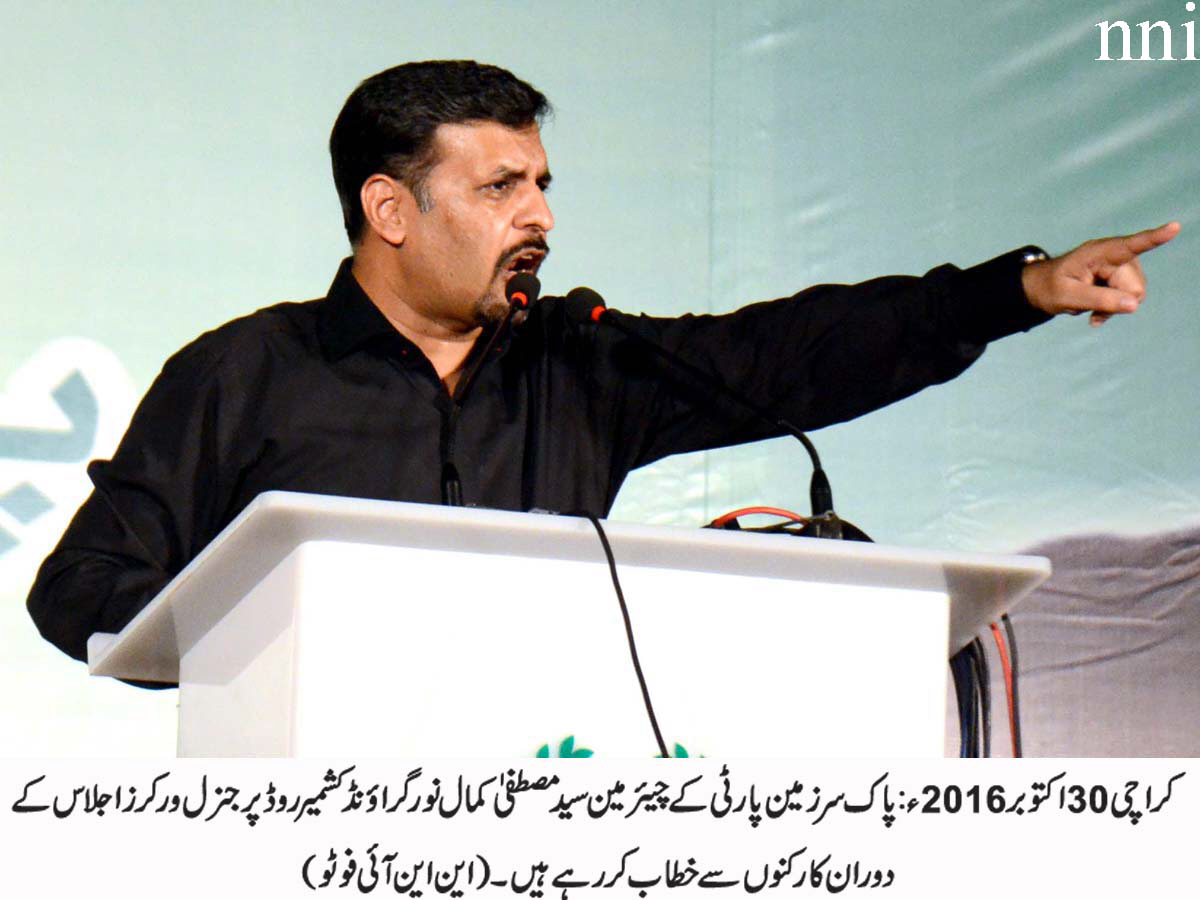 ---
KARACHI: Pak Sarzameen Party (PSP) announced on Friday the formation of its student wing, inducting former All Pakistan Muttahida Students Organisation (APMSO) leaders to spearhead the new organisation.

The 34-member Student Federation of Pakistan (SFP) central committee has Tauseef Ijaz as its president and Muneeb Tauheed as its general secretary. Both of them have previously served as APMSO office bearers.

Speaking on the occasion, PSP chairperson Mustafa Kamal said that with the establishment of a student wing the party has reached another important milestone.




"The motive behind this student organisation is to attract youngsters towards education so that they can take the country on the right path," Kamal observed, advising the office bearers to refrain from any negative activity.

He said that the PSP was not made to extend benefits to its workers but to serve people of this country. He added that the workers should not clash with rivals as this happens in traditional political campaigning.

He asked the student workers to meet and greet everyone and prioritise others above themselves, as this was the only way they could achieve the target of serving the people. As the day coincided with the second anniversary of the Army Public School, Peshawar massacre, the former mayor prayed for the killed and vowed that their blood will not have been sacrificed in vain. "We have to struggle to make sure that each and every child of this country goes to school and that the youngsters don't stay jobless."

Meanwhile, PSP's senior vice-chairperson Dr Sagheer Ahmed said that they chose this day to announce the formation of the student wing in remembrance of the school children killed two years ago.

Published in The Express Tribune, December 17th, 2016.