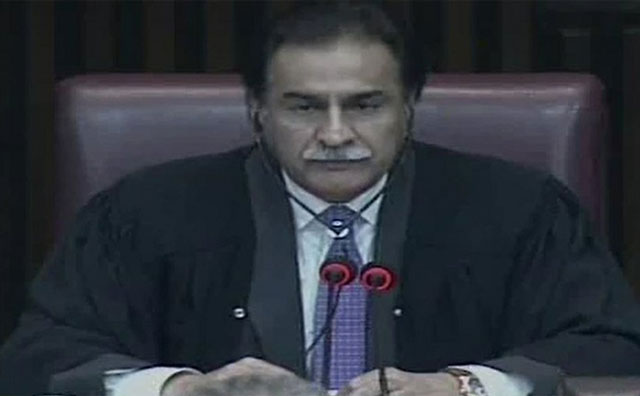 ---
With the return of the Pakistan Tehreek-e-Insaf, the National Assembly witnessed sheer chaos on Wednesday as speaker Ayaz Sadiq rejected the opposition's privilege motions on Panama Papers.

Both the PTI and PPP submitted privilege motions claiming Prime Minister Nawaz Sharif misguided lawmakers regarding his assets; however the NA speaker rejected the motions, saying the matter was subjudice.

PTI ends boycott of Parliament, will join proceedings on Wednesday

The opposition members encircled the speaker's dice and tore apart assembly's agenda papers in protest. The session was adjourned till Thursday, 4pm.

Speaking outside the house, PML-N leader Saad Rafique said the opposition did not even know basics of democracy, and the PTI attended the session only to receive their salaries.

Last month, the Supreme Court's five-judge bench started hearing a slew of petitions filed in the wake of the Panama Papers, which revealed that Prime Minister Nawaz Sharif's family members owned offshore companies in international tax havens.