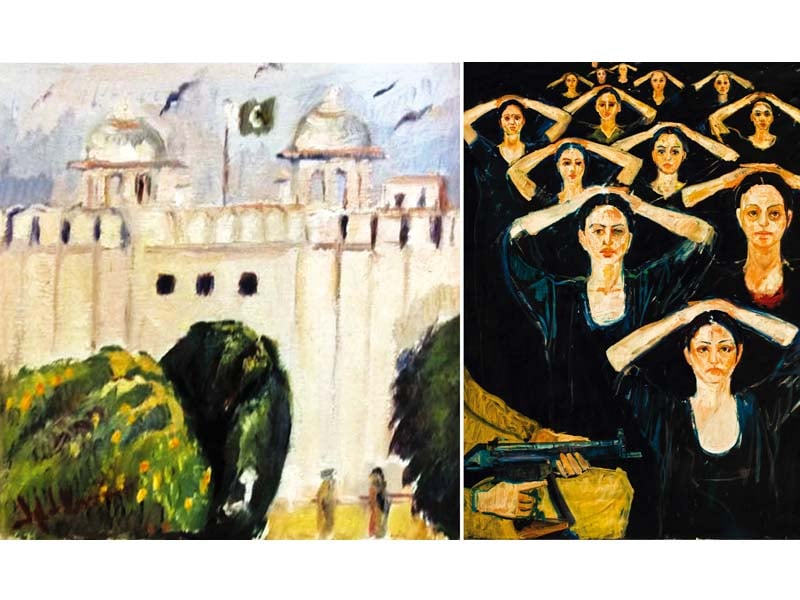 ---
KARACHI: He is a master painter and it is very brave of him to depict serious issues and women in his work, said art critic Marjorie Husain when asked to describe Iqbal Hussain's art.

She also wrote a book on him in 2009, titled The Painter of the Imprisoned Souls. "He has painted about an important period of history very bravely and is addressing community issues," she explained. "This is thoroughly brave work that is not there to please anybody."

Marjorie agreed that Iqbal has rightfully been dubbed Pakistan's Toulouse-Lautrec. "There are certainly a brave lot of people amongst us and he is one of them," she added. He has painted people who have a tarnished image in their homes and their plight and suffering is never-ending. Through his paintings, Iqbal has given a voice to those who suffer in silence.

The paintings currently on exhibition at Clifton Art Gallery depict women and have aptly been titled 'For the Love of Women'. The women in the paintings are either posed hugging each other, sitting cross-legged, reclined on a bed or being beaten by other women. "Whatever I have seen or felt, I have painted it in my pictures," explained Iqbal. "These are all real incidents that I have depicted in [my artwork]. I see reality; this is not fiction. These images that you see are of real models who have posed for me for hours and hours."

Around 25 oil on canvas and oil on board paintings are currently being exhibited at the gallery. Apart from literal paintings of women, the artist has also painted Islamabad's Lal Masjid and Lahore's Heera Mandi. But Iqbal would not change a thing in his work. He proudly said he would paint these women again and again if given the chance.

The exhibition continues till December 17.

Published in The Express Tribune, December 14th, 2016.