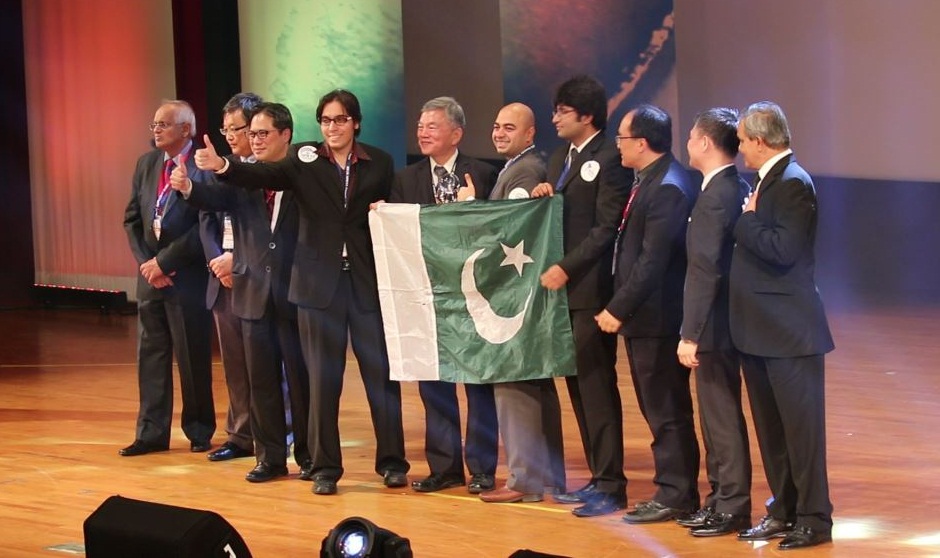 ---
While Pakistan's contribution to startup culture may appear negligible by global standards, for a country far removed from the concepts of incubators and accelerators till long, progress on the front is more than promising.

In a recent poll by the Thompson Reuters Foundation, Pakistan was ranked among the world's major economies where social entrepreneurship has been gaining momentum. Local accelerator Invest2Innovate (i2i) also made a similar conclusion in its Pakistan Entrepreneurship Ecosystem Report 2016, concluding that the country's entrepreneurial landscape had been flourishing despite challenges.

The startup culture in Pakistan is mainly driven by the nation's young working with private accelerators and incubators. In a society where under-30s make up for two-thirds of the population along with strong private sector support, the future for social entrepreneurship in general and startups in particular looks promising.

Here's a list of 10 local startups that made a mark in 2016.

1. Slide

Slide is an android based lock screen app that entices users to read content and click on ads by rewarding them with free internet and mobile recharge. What makes the app standout among other similar apps is that it allows users to select content of their interest. The app features a simple design that is seamlessly integrated in the smartphone's lock screen. Users can choose content from an array of topics that include current affairs, sports, entertainment and fashion among others.

With Slide, Pakistan gets its first lockscreen app

The startup quickly tasted success, with downloads ranging between one to five million. It is worth mentioning that the app also secured $3.6 million in series A funding from South Korean VC firm Songhyun Investment, bringing its total investment to $4.6 million.

2. BeautyHooked

BeautyHooked is Pakistan's first woman-funded, woman-run startup which provides a one-stop destination for females to browse salon and spa services, review prices and book appointments online. The startup also provides local industry players with a platform at a subscription.

BeautyHooked's innovative idea led it to secure $280,000 in funding from Fatima Ventures within a year of its launch. The startup has now set its sight on capturing new markets.

3. Finja

Founded by tech and banking veterans, Finja is a Fin-tech startup that aims to digitise financial services in the country. The Lahore-based startup capitalises on rapidly growing smartphone penetration and a digitally literate population by offering financial services through its mobile wallet products.

Finja was successful in raising $1 million from Swedish investment firm Vostok Emerging Finance earlier this year and expects to raise the remaining $500k of it $1.5 million bridge-seeding soon.

4. Smart Devices

Smart Devices is among the first few Pakistani startups to employ IoT (internet of things) systems. The award-winning startup offers products that allow people to control home appliances from smartphones and computers.

This Pakistani startup offers solutions to differently-abled people

The Lahore-based startup offers electronic devices featuring WiFi functionality to replace the conventional plug and socket set up. The startup also has dedicated Android and Chrome apps as well as a cloud service, allowing its products to be in sync with different devices.

Smart Devices was nominated for the World Summit Award (WSA) this year. The startup also won the first ever IoT award in the Smart Home Category at Telenor's IoT expo last year.

5. Find My Adventure

Find My Adventure is Pakistan's first online end-to-end tourism portal that provides a one-stop shop for travelers where they can search, compare, select and book trips across the country. The startup allows travelers to choose from an array of pre-planned trips or plan one of their own.

Find My Adventure has facilitated 750 unique travelers in just over four months of its launch. It receives an average of 400 daily users on its website.

6. WonderTree

This startup is redefining the concept of special education by facilitating learning and therapy using games. WonderTree employs Microsoft's Kinect technology and augmented reality to design interactive games that help encourage the mental and physical development of differently-abled children.

This Pakistani beauty startup just raised $280k seed round

WoderTree's ground-breaking concept has earned it much recognition around the world with the startup wining an award at the GIST TECH-I startup competition at Stanford University. It also secured second place at [email protected] ICT Awards in the e-Inclusion and e-Community category and recently won gold at the Asia Pacific ICT Alliance Awards (APICTA).

7. CARiger

CARiger is a web and mobile app that provides a platform for users to book home services for car maintenance. The Karachi-based startup facilitates car owners by ensuring that they don't go through the headache of finding credible car mechanics.

The startup provides a place where car owners can get quality and easy solutions for vehicle services, repairs and other maintenance needs. Incubated at NEST I/O, CARiger aims to capitalise on the ever growing demand for automobiles and related services in Pakistan's largest metropolis.

8. Sheops

Pakistan's first women-only online market place, Sheops is designed to create a space where women can showcase their entrepreneurial skills and a provide women a safe platform to buy and sell beauty, fashion and lifestyle products along with food and other homemade goods.

Incubated at NEST I/O, Sheops already has a community of over 30,000 women actively buying and selling using the startup's web portal and mobile apps. The startup has been successful in securing its first round of investment from Arpatech Technology Ventures.

9. Investors Lounge

Investors Lounge is a fin-tech startup that provides a platform where people can get information on financial instruments and gain insights in the financial markets to make better investments.  The startup provides updated financial data on instruments that include stocks, mutual funds, and commodities in Pakistan.

Investors Lounge was incubated at NEST I/O and was also part of a delegation to the 2015 APICTA Awards. The startup went on the sign a six-figure dollar deal with Arpatech Technology Ventures.

10. Mandi Express

Mandi Express presents a virtual agri market by connecting consumers with farmers. The concept aims to supply quality produce at affordable rates by doing away with middle men. Users have an array of products to choose from categories which include vegetables, fruits, meat and seafood.

The startup capitalises on the country's largely agrarian economy and the lack of access to quality products in urban areas. Incubated at NEST I/O, Mandi Express went on to win gold at this year's Asia Pacific ICT Alliance Awards (APICTA) Awards.