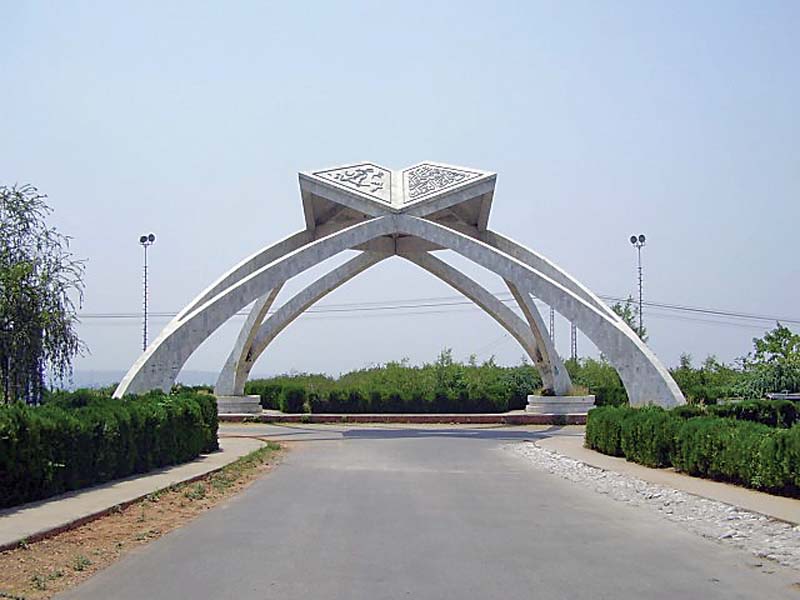 ---
ISLAMABAD: The Quaid-e-Azam University (QAU) in Islamabad has been ranked among the top 100 universities in Asia according to the Global Education rankings for 2017.

However, the varsity had fallen 43 spots in rankings of the top 500 global varsities two years ago.

The ranking, by the US News and World Report, lists the varsity at 95 among Asian universities. QAU thus is the only university from Pakistan which has been included in the list of top Asian Universities in the ranking.

Land-grabbing: QAU staff, students stage protest against encroachment

In global rankings, however, the varsity ranks at 539 with a global score of 49.1. This was down from 496 globally that US News and World Report had placed it on the 2015 rankings.

The regional rankings have been swept by East Asian countries especially with Chinese, Japanese, Korean and Singaporean universities making up the top 10 Asian universities.

University of Tokyo, National University of Singapore and Peking University were the top three Asian universities.

The rankings of higher learning institutions by the American publication, released on Sunday evening, rank institutions based on 12 indicators. These indicators include global and regional research reputation, publications, books, conferences, normalized citation impact, total citations, number of publications which are among 10 per cent most cited, percentage of total publications that are among the 10 per cent most cited, international collaboration, number of highly cited papers that are among the top one per cent most cited in their respective field, percentage of total publications that are among the top one per cent most highly cited papers.

Officials say the ranking is highly regarded as it is more quality oriented while the other rankings such as QS and Times Higher Education Rankings, give more weightage to quantity.

In global rankings, the only other Pakistani university which made it was the Aga Khan University of Karachi. It was ranked at 826 with a score of 39.6.

The University of Agriculture Faisalabad was also included in the ranking but could not secure any rank or score.

QAU academics and officials maintained that the varsity had achieved this distinction despite being crippled by financial constraints including a persistent budget deficit in the range of Rs500-600 million rupees for several years. Officials added that its PC-1 and development funding by the Higher Education Commission (HEC) and government of Pakistan have also been stalled.

Quaid-e-Azam University secures top slot in HEC university rankings

Moreover, officials said QAU's estate is being usurped by land grabbers and  apathy of the Capital Development Authority due to non-demarcation of land.

Noting the drop in ranking, QAU Assistant Professor and an official spokesperson of the varsity, Dr Ilhan Niaz, explained that the overall score of the university had improved from 30 to 49.1.

Dr Niaz said that it shows a real improvement in the university.

"Despite all constraints the QAU faculty is delivering while other well-funded university with gigantic infrastructure seem to be nowhere in the ranking,"
he added.

Published in The Express Tribune, December 12th, 2016.
COMMENTS (7)
Comments are moderated and generally will be posted if they are on-topic and not abusive.
For more information, please see our Comments FAQ