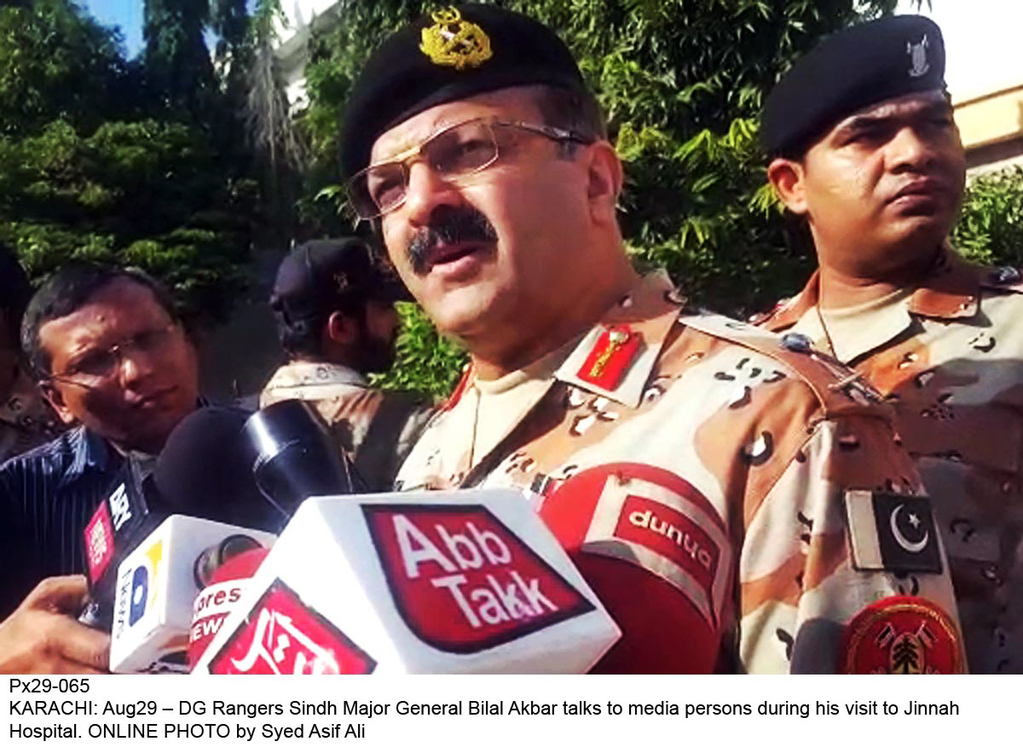 ---
The Army Promotion Board headed by Chief of Army Staff General Qamar Javed Bajwa on Friday approved the promotion of seven major generals to the rank of lieutenant generals as part of a major reshuffle ahead of the retirement of key military commanders.

Those who were promoted include:

1) Maj-Gen Nadeem Raza presently Comdt PMA

2) Maj-Gen Humayun Aziz presently DG W&R at GHQ

3) Maj-Gen Naeem Ashraf presently posted at NDU

4) Maj-Gen Muhammad Afzal presently DG FWO

5) Maj-Gen Sher Afgun presently IG FC Balochistan

6) Maj-Gen  Qazi Ikram presently  DG PS  at GHQ

7) Maj-Gen Bilal Akbar presently DG Rangers (Sindh)

Army chief Gen Qamar Javed Bajwa on Wednesday named Lt Gen Shahid Baig Mirza as new corps commander of Karachi. The appointment came as part of a major reshuffle in the army – the first since Gen Qamar took over the army's command last month.

Lt Gen Shahid Mirza made Karachi Corps Commander

Lt Gen Mirza would replace Lt Gen Naveed Mukhtar who had been serving at this important post for the past two years. Lt Gen Mirza was military secretary at the GHQ before his new appointment. Lt Gen Ghayur Mehmood, who was serving as Chief of Logistic Staff at the GHQ will replace him as the new military secretary.

Gen Bilal, who is presently DG Rangers (Sindh), belongs to Artillery Regiment of Pakistan Army. He is currently heading a targeted operation in Karachi against terrorists and is credited for restoring peace and stability in the metropolis by effectively reducing targetted killings and kidnapping for ransom incidents.

Before take charge as DG Rangers (Sindh), Gen Bilal was posted as the General Officer Commanding (GOC) in Lahore. He had taken over the command as 12th DG Rangers from Lt-Gen Rizwan Akhtar, who is currently the head of the country's premier intelligence agency, Inter-Services Intelligence.
COMMENTS (1)
Comments are moderated and generally will be posted if they are on-topic and not abusive.
For more information, please see our Comments FAQ