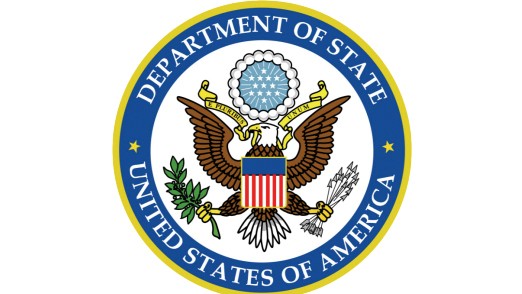 ---
WASHINGTON: The US State Department said on Tuesday it was looking into putting the Pakistani Taliban, the group tied to the failed car bombing in New York's Times Square, on the US list of "foreign terrorist" groups.

Adding the Pakistani Taliban to the list would trigger punitive measures such as freezing assets tied to the group, barring foreign nationals with links to it from entering the United States and making it a crime to give any material help.

"It is something we are considering in light of what happened, and obviously the investigation will yield information that might give us greater clarity," State Department spokesman PJ Crowley told reporters.

Crowley said there was a lengthy legal process before a group could be designated a "foreign terrorist organisation" and he did not know when a decision would be made. "We have been focused on this group for some time and, without being specific, we have been working with our Pakistani counterparts and we have taken appropriate action to diminish the capabilities of this group and others in the region," Crowley said, referring to military action to target Pakistani Taliban leaders.

Faisal Shahzad, 30, a naturalised US citizen born in Pakistan, was arrested two days after authorities say he parked a sport utility vehicle packed with a bomb in New York's busy Times Square on May 1. Five Democratic U.S. senators sent a letter to Secretary of State Hillary Clinton on Tuesday urging her to ensure the Pakistani Taliban was on the list.

"The Pakistani Taliban is a murderous organisation dedicated to killing civilians, harming US interests in the region and has even taken credit for terrorist acts committed on US soil," the senators wrote.

BEHIND ATTACK?

The Pakistani Taliban, known as the Tehrik-e-Taliban Pakistan (TTP), on May 2 claimed responsibility for the attempted bombing. On Sunday, US Attorney General Eric Holder said there was evidence the group was behind the crude bomb attempt.

There are 45 groups on the US list of "foreign terrorist organisations," including al Qaeda and the Palestinian group Hamas. Designations need to be renewed every two years. The al Qaeda-linked TTP is an alliance of factions and has killed many hundreds of people in bomb attacks. The five senators -- Charles Schumer, Frank Lautenberg, Kay Hagan, Kirsten Gillibrand and Robert Menendez -- said the group has committed atrocities aimed at nongovernmental organisation workers, government officials and civilians.

Putting the group on the list would help curtail support for its activities and pressure others to stop logistical, financial and political support for it, the senators said. US officials in recent days have praised Pakistani efforts against militants, but Clinton raised eyebrows over the weekend when she told the CBS television network that there would be "severe consequences" if a successful attack in the United States were traced to Pakistan.

Since then, US officials have sought to play down Clinton's comments. Richard Holbrooke, the US special representative for Afghanistan and Pakistan, told reporters that Clinton's comments had been "not fully understood." Crowley repeated on Tuesday that Washington was satisfied with Islamabad's cooperation on the investigation into the Pakistani Taliban's possible involvement in the Times Square plot. "We've seen a sea change of attitudes within Pakistan over the last couple of years," said Crowley.

The State Department list of "foreign terrorist organisations" is posted on the Internet  and can be found here.
COMMENTS (1)
Comments are moderated and generally will be posted if they are on-topic and not abusive.
For more information, please see our Comments FAQ