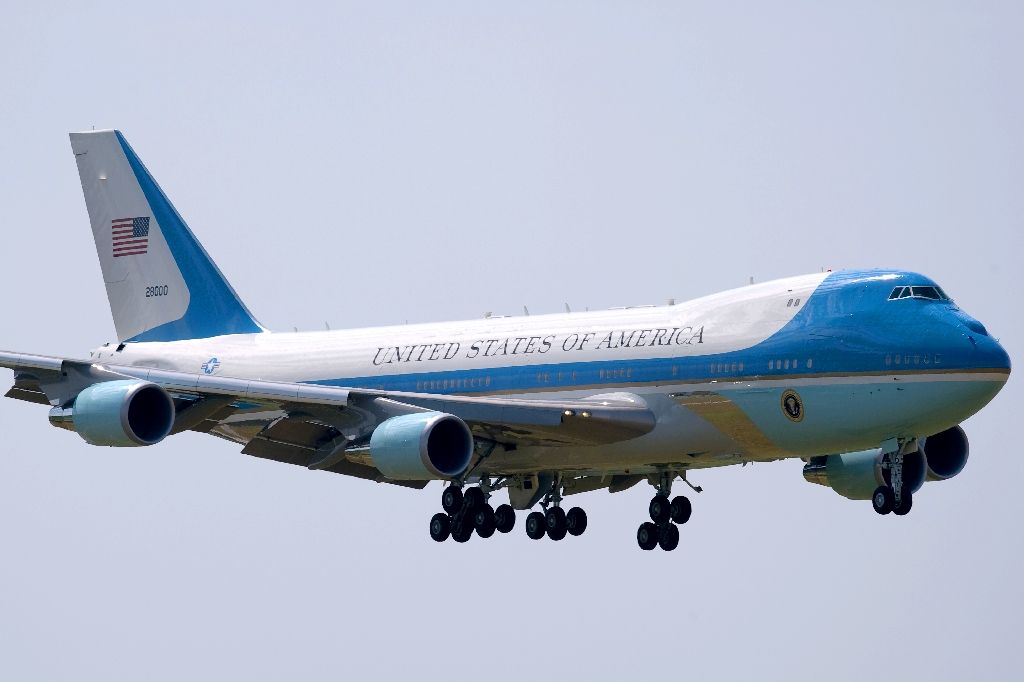 ---
NEW YORK:
Boeing has pledged to control costs on the redesign of Air Force One after President-elect Donald Trump blasted the aerospace giant for the ballooning expenses, a company spokesman said Wednesday.
Boeing chief executive Dennis Muilenburg reassured Trump in a phone call Tuesday night about its commitment to keeping a tight rein on costs for the presidential plane, after the president-elect earlier in the day tweeted that the price tag was "out of control."
Trump says new Air Force One too costly: 'Cancel order!'
"Muilenburg congratulated Mr. Trump on his election win and committed to working with the new administration to control costs as they establish requirements for the new Air Force One to keep the program as affordable as possible and deliver the best value to American taxpayers," a Boeing spokesman told AFP.
Muilenburg's conversation with the president-elect came after Trump took to Twitter Tuesday morning and threatened to cancel the Air Force One contract, saying costs had ballooned to $4 billion.
Boeing has not directly addressed Trump's statement, but said Tuesday it has a $170 million contract "to help determine the capabilities of these complex military aircraft that serve the unique requirements of the President of the United States."
Trump took a tough line with Boeing, as he has with other companies that draw his ire.
"If we don't get the prices down, we're not going to order them, we'll stay with what we have." the president-elect told the "Today" show broadcast Wednesday morning.
The legendary Air Force One jets -- light blue and white liveried, with "United States of America" emblazoned on the fuselage and an American flag on the tail -- are a powerful symbol of US might, but the current models are nearing the end of their 30-year lifespan.
The planes are equipped with numerous security and defensive measures, most of which are top secret, as well as the ability to refuel in flight.
Trump's private jet or Air Force One -- which is better?
Though he has frequently singled out particular companies for criticism, Trump's latest attack-by-tweet came an hour after the Chicago Tribune posted an article on its website quoting Muilenburg expressing concern about the president-elect's protectionist bent, and noting the firm's growing business with China.
It was unclear if Trump was aware of Muilenburg's comments before his outburst, but several US media were raising the possibility of a connection.
COMMENTS
Comments are moderated and generally will be posted if they are on-topic and not abusive.
For more information, please see our Comments FAQ