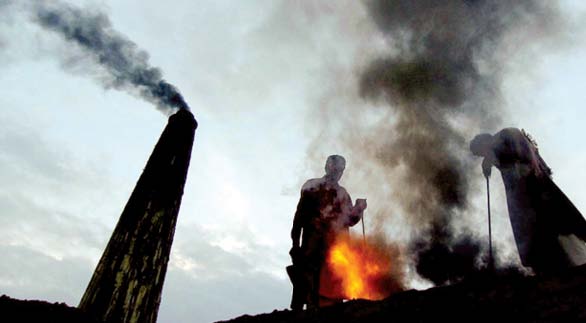 ---
HARIPUR: After lax vigilance by district committees failed to crack down on kilns employing children, the local administration in Haripur on Friday fined three brick kiln owners for violating labour laws and engaging minors in the production process.

According to Haripur Additional Assistant Commissioner Qaisar Khan, they had been receiving complaints about children being used at different brick kilns in the area.

Subsequently, in a surprise visit to three kilns including SS bricks, PR bricks and AS bricks, over a dozen minors were found working to make and bake bricks.

On being asked why these children were working despite legal prohibitions, the owners claimed that the children were on winter vacations and were only helping their families earn some money. They further claimed that these children did not have any adult males in their family and hence were making some extra money to support their families.

However the AC rejected the explanations and termed it a violation of local and international laws which prohibit child labor. He fined each of the brick kiln owners Rs25,000 each.

He also warned the kiln owners that their units would be sealed if they were found employing children in the brick making and baking process again.

The government had formed district vigilance committees to check children being employed and bonded labour at different businesses across the country. However, the committees were either not formed or were not functioning in many parts of Khyber-Pakhtunkhwa, including in Haripur, owing to which complaints of bonded and child labor were largely unaddressed.

Published in The Express Tribune, December 3rd, 2016.